What does it mean to be Catholic?
In a series of virtual lectures entitled "The Catholic Contribution", Professor John Haldane, one of the world's pre-eminent thinkers in moral philosophy and education, will explore the development of Roman Catholicism and its contribution culturally, historically and philosophically to the understanding of human nature. On Thursday he delivered his introductory lecture and explained what it means to believe in 'one, holy, catholic and apostolic church'. Click the play button below and catch up on the first lecture.
Such diversity! Diversity of race, role and rite; diversity of age, gender, perspective, spirituality and theology. It was a diversity that enriched and a diversity that challenged in equal measure.
Diversity can unravel into chaos. However, the process used during the Assembly ensured that this was not the case.
It occurs to me that because of this Plenary Council event, the Catholic Church in Australia is irrevocably changed, and echoing Archbishop Mark Coleridge, we can't return to "business as usual".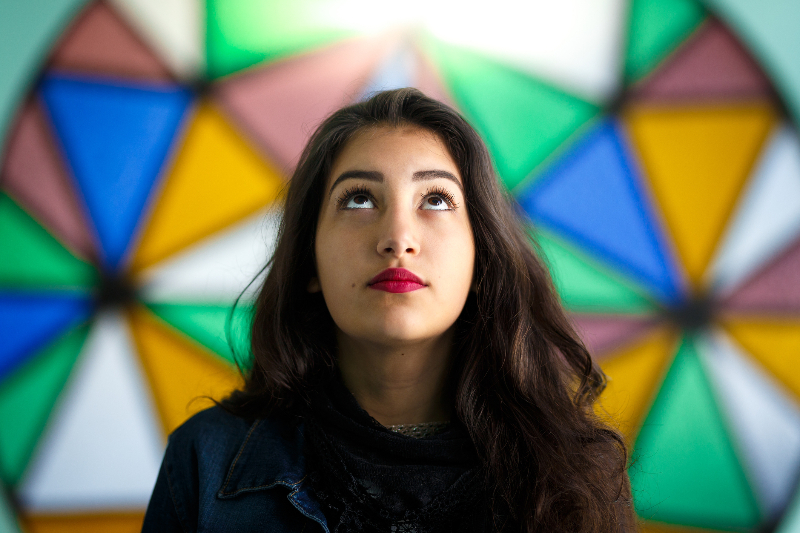 Yet, unlike the Australian parliament, women make up more than half of all Australian Catholics. So why, in a Church that teaches the equal dignity of women and men, are women's voices still unheard?
Undeniably there is a large presence of women among those who do the groundwork in the Catholic Church, including consecrated religious, employees in Catholic organisations and people carrying out church-related acts of service and works.
Absolute authority, however, always rests in the hands of male bishops and priests.
One of the casualties of the Royal Commission into Institutional Responses to Child Sexual Abuse was the confidentiality of the Catholic Sacrament of Penance — commonly called. For a short period in the late 1980s and 1990s the so-called 'Third Rite of Reconciliation' was made available at specific times in the liturgical year, usually in Lent and Advent, in preparation for Easter and Christmas. It was popular with Australian Catholics. Penitential liturgies incorporating the Third Rite were instituted in most parishes.
Many Catholics who had not 'confessed' for many years took advantage of the Third Rite.
For a fantastic Summation of the First Plenary Council Session – read from Trish Hindmarsh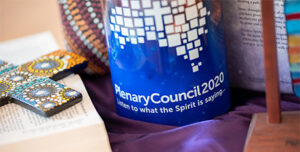 OVERALL IMPRESSION: Excitement that after four years of intense preparation and work, this first Assembly of the Plenary Council has seen a leap into a more 'synodal' way of being Church. Bishops, clergy, laity, women and men, all ages, were able to discern together, prayerfully and openly in considering the 16 Questions.
There was visible exhaustion after the intensity of the week, but commitment to continue now to engage for the next nine months in preparation for the second Assembly in Sydney, in person, during July 2022.
Everyone acknowledged that the Council processes and organisation were outstanding.
Where to now?
"It is necessary to make more explicit the key concepts of Vatican Council II, the foundations of its arguments, its theological and pastoral horizon, the arguments and the method it used," Francis writes in the preface.
The organized opposition to Francis did not react as usual by alleging that the Jesuit pope had said something unorthodox or had yielded to the liberal and secularist spirit of the time.
These groups simply identity Vatican II with selling out Catholic identity and weakening the sense of the tradition. Other times, they use Vatican II as a synonym for relativism, neo-paganism and heresy.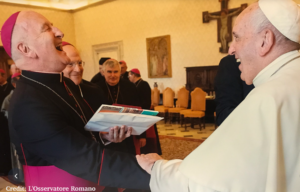 Bishop Terry Curtin celebrated the golden jubilee of his priesthood on 28 August 2021, the Feast Day of St Augustine. Due to current lockdown restrictions in Victoria, there were no grand celebrations or gatherings. Rather, he met on Zoom with good friend Archbishop Patrick O'Regan of the Archdiocese of Adelaide and shared a gin and tonic!
He also took time to read through and reflect upon the 'beautiful sentiments' shared by staff and students from St Mary of the Cross MacKillop Primary School in Epping North, where he'd visited not long before the latest lockdown.
Like this week's selection of only five women for the 28-member ITC, the Smerilli appointment seems to be part of an ongoing pattern of sending mixed messages. Francis is carefully dancing around the issue of the role of women in the Church. It is not at all clear how serious he really is, and how far he's likely to go, in advancing them to decision-making and further ministerial positions.
Archbishop Mark Coleridge has publicly endorsed the Uluru Statement From the Heart – an historic commitment by the Catholic Church to back indigenous leaders from across Australia demanding a constitutional voice.
You can view the Statement here: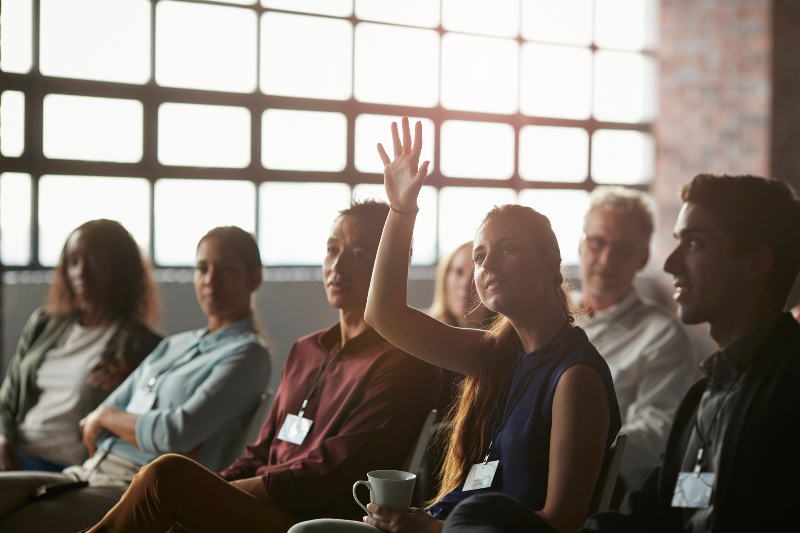 The extent to which any outcome can contribute to that goal is out of the immediate control of the present Plenary Council….That is, it is likely discussion will be restrained to the particular areas addressable by a local Church.
In this context, many pleas within more than 17,000 submissions collated for inclusion may be pie-in-the-sky ideals that are sidelined in the PC discussions.
Quicklinks –

For more articles and up to date news please visit these websites:

Articles form our local Victoria

CathNews, the most frequently visited Catholic website in Australia, is your daily news service featuring Catholics and Catholicism from home and around the world, Mass on Demand and on line, prayer, meditation, reflections, opinion, and reviews. And, what's more – it's free!

Eureka Street

aims to participate in public discussion and influence public opinion regarding the things that matter in Australia and the world.
Did You Know???
Each week we place a variety of articles we think you may find of interest onto our website.
Such articles (found on our Interesting Articles page) are often sourced from LaCroix International – a paid subscription. In support and to say "thank you" to La Croix, you might consider subscribing directly to them and discover a whole range of wonderful reading material. NOT just religious; but cultural, environmental, political and educational, just to name a few; La Croix offers a variety of topics to discover. Why not consider supporting those that support us. Great as a gift idea for that someone who has everything.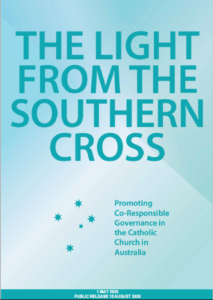 Catholic leaders publish report on Church governance
The Australian Catholic Bishops Conference and Catholic Religious Australia have recently published an "important and substantial" document on the review of diocesan and parish governance and management in Australia.
The review was recommended by the Royal Commission into Institutional Responses to Child Sexual Abuse.
The Church's Implementation Advisory Group (IAG) oversaw the development of the report, The Light from the Southern Cross: Promoting Co-responsible Governance in the Catholic Church in Australia. The IAG engaged the Governance Review Project Team (GRPT) to research and study Church governance and to prepare the 208-page report, which includes 86 recommendations.
"The Light from the Southern Cross makes an important and substantial contribution to the life and mission of the Church in Australia, and the bishops and leaders of religious institutes thank those responsible for its preparation and delivery," Bishops Conference president Archbishop Mark Coleridge said.