---
St Charles Borromeo Catholic Primary School is a school that prides itself on establishing lifelong learners. We work together in partnership to develop a welcoming community that values the unique skills and gifts of each individual.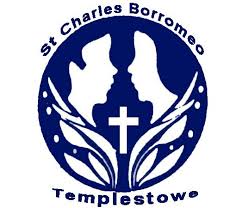 Our Classes are intentionally composed of children of different ages in 'multi age – settings'. Such groupings reflect our beliefs about how children learn. We focus on the needs of individual children rather than those of the "grade." The children have the opportunity to work with others on the basis of skills, interests, personality and age. Much like a family, the children support – and are supported by – other members of the group. They work cooperatively with students of different ages, allowing them to recognise the range of abilities and talents within their class group and resulting in a wider variety of relationships and social experiences.
Large enough to provide, small enough to care
Address: 230-234 Serpells Road Templestowe | Phone: 9843 7634
---
St Kevin's is a Catholic Primary School, nestled in a beautiful valley in Lower Templestowe, with large, tree lined grounds and flexible learning spaces. We are a thriving contemporary learning community set in a peaceful natural environment. We are part of the parish of St Kevin's and enjoy the opportunity to work and celebrate within a parish community.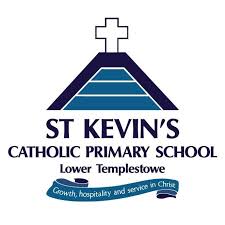 Our School size enables a caring, friendly community where each child is known and valued by all of the dedicated members of St Kevin's staff. We recognise that parents make an invaluable contribution to the education of their children and we therefore welcome their active participation in the life of the school and the educational programs offered.
Our daily focus is to create an excellent teaching and learning environment for all. We are committed to developing children with a healthy mind, body and spirit who feel a deep sense of connectedness and belonging to the St Kevin's community. We nurture and develop our students to become successful life-long learners in a welcoming Catholic faith setting. To this end we provide a contemporary, engaging, challenging, safe and happy environment for the children in our care to achieve their full potential.
Growth, Hospitality and Service in Christ
Address: 26-44 Herlihy's Road Lower Templestowe | Phone: 9273 9999