The Social Justice Action Charter is available HERE
A video introduction to St Kevin's Parish Social Justice Action and this webpage:
This brief video outlines the recently revived and previously active Parish Social Justice Group. It indicates what it does, how it endeavours to keep everyone well informed on social justice issues, and how you can comfortably become involved.  (3 minutes 15 seconds)
"Keeping Koori kids in an education of their Choice"
The above video from the 'Opening The Doors Foundation' (OTDF) provides an Overview of the great work of this Foundation over many years in helping Koori kids develop their interests and talents.  It is taken as linked to the ODTF website on 15 July 2022.
We thankfully acknowledge OTDF permission to link to this informative video https://www.openingthedoors.org.au/  (11 minutes 32 seconds)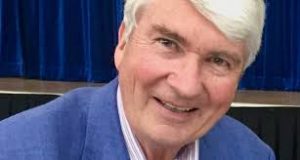 Timely Summary of Fr. Frank Brennan 'An Indigenous Voice' presentation from the 22 November McKinney Lecture Since a Church Video Recording of this event regretfully failed, below is a brief summary of Fr Frank Brennan's presentation together with links to a direct audio recording and text transcript, subsequently made directly  available by Frank.  An un-advertised and complementary last minute 2nd presentation by Wiradjuri man and Anglican Priest Rev. Glenn Loughrey at the event was unfortunately not captured. Fr. Frank's key point was that it is now 15 years since Prime Minister John Howard placed constitutional recognition on the national agenda. For the good of our First Nations peoples, for the good of public administration and for the good of the nation, it is essential that this matter now be brought to timely successful resolution. That cannot be done without the Albanese government now taking the prompt initiative to call the Opposition to the table. A personal sound recording of Fr Frank's remarks is available HERE, a Transcript plus copy of Fr Frank's presentation together with his Referendum chronology handout and Recommendation how to proceed is available HERE 
"Go Forth into where many people struggle, and offer service as an echo of the love shown by Jesus".  On Sunday 13 November Pope Francis celebrated Mass with the poor by re-opening of a mobile health clinic in St Peter's Square offering free medical screenings and care to those in Need. Furthermore, as part of his November attention to all children who suffer, are homeless, orphaned or victims of war,  Francis recently spoke passionately "For Children who Suffer" in the powerful video above.
A 2nd visit to the Aboriginal Catholic Ministry (ACM) in Northcote has been arranged for Wednesday 30 November from 12:00pm-2:00pm to explore i) timely Indigenous Issues, and i) Opening The Doors Foundation (enabling Koori Kids to have an education of their choice). Those interested in the ACM visit are invited to provide contact at templestowe@cam.org.au  or phone 0409 967 207,  John Costa SJA
---
Brief summary of 29 September 2022  Asylum Seekers – and a New Government  Presentation by Sr Brigid Arthur AO, csb.
A Brief summary of key points from the Presentation and discussion is available HERE
---
Will you consider offering some support to Asylum seekers or Refugees?  
Now Inviting 'Expressions of Interest'
St Kevin's Social Justice Action committee has in mind two alternative opportunities for supporting either Asylum Seekers or Refugees.
They are via two different programs, and  work in ways that fit in with your interests and time.
Training and support provided. WWC required.
We're arranging an information session. To find out more Register an Expression of Interest now via email to templestowe@cam.org.au.
John Costa 0409 967 207
Other SJA Committee members in alphabetical order are:    Lawrence Cecconello, Terry Maher, Carmel Purdy, Emmi Raquel
Some Current Social Justice & Environment Issues
* Asylum Seeker Resource Centre Response to the 2022 – 2023 Federal Budget
Edited Extract from Media Release,  Asylum Seeker Resource Centre, 26 October 2022

The 2022-23 Federal Budget has failed to live up to the public expectations for a more compassionate and fair country for refugees and people seeking asylum.
ASRC is deeply disappointed that key commitments have not been met in this budget, including increasing humanitarian intake, abolishing Temporary Protection Visas/Safe Haven Enterprise Visas and providing appropriate social services for people seeking asylum.
This highlights the need for the Government to meet the public's expectations, its election promises and repair the damage done to Refugees / Asylum Seekers over the previous decade in the May 2023-24 budget.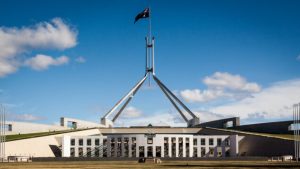 Key Points
No increase in social support for people seeking asylum
No increase in the humanitarian intake
Increase spending on offshore and onshore detention
Increased funding for women on temporary visas facing domestic and family violence
Lack of needed reform to address refugee visa backlog
---
* Plenary Council officially endorses Uluru Statement from the Heart
Extract from Catholic Archdiocese of Melbourne, 5 July 20222
At the Second Assembly of the Plenary Council, members voted in favour of endorsing the Uluru Statement from the Heart. 
HERE
---
*Aboriginal Catholic Ministry for Victoria.
Extract from Sherry Balcome, Manager, Aboriginal Catholic Ministry Victoria (ACMV);
The website offers historical and present story of struggle and survival of a small group of Aboriginal Catholics. 
HERE
---
*Plenary Council backs action on ecology, Church governance reform
Extract from the ACBC, 7 July 2022
……..Members also voted on two motions in Part 8, Integral Ecology for the Sake of Our Common Home, with those two votes achieving a qualified majority in both the consultative and deliberative votes, therefore passing. The Council said ecological conversion is "both personal and communal", and that there was "urgent need for action" from Catholic entities through the development of, or alignment with, Laudato Si' Action Plans inspired by Pope Francis' encyclical letter of the same name. 
SOURCE
---
*Supporting parishioners with particular needs
Our second Committee member (at this stage) EmmI Raquel is currently working on this. Watch out for details. We welcome thoughts, suggestions and involvement in this regard, and will keep everyone informed.
---
*Refugees in need of welcoming support.
This parish has a long background in providing information on and supporting refugees, and a Parish family remains committed to a particular refugee family. With an influx of refugees there is much more we can do, and we know how to do it, however to make it viable we need people to express interest. We won't attempt what we can't do well.
---
*Other Issues' (see SJA Charter HERE)
---
Key Resources including Catholic Social Justice Statements
Social Justice Statement from ACBC  HERE
Social Justice Statement from Catholic Social Services  HERE
Social Justice Newsletter from Catholic Religious Australia (CRA) 
HERE
If you'd like any information or would like to join with us please use the contact Us link
Contact us 
HERE