Get up to date with recent Parish news and events
Children's
Gospel Reflections
and worksheets
Keep up to date with the Plenary Post and what Australia are doing to be heard.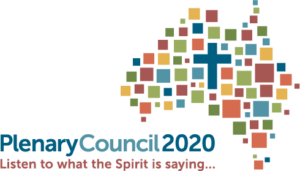 Welcome to St Kevin's Parish and our Website
We hope you enjoy our website and discover it to be a great means of communication, connection, education and welcome.
2019 continues with hope and optimism. More than ever our Catholic Church needs educated and committed members. This website presents you with many offerings to help you in this call of the Holy Spirit.
The Australian Church has begun the long process of reform (you will find many references therefore, to the Plenary Council – the means by which our leaders hope to bring about change).
Of course, the first step on the ladder of reform is the Parish – we cannot expect renewal unless we are prepared to take our baptismal responsibilities seriously.
Here at St Kevin's you will find a warm reception at the Parish House. Our team consists of two delightful and welcoming women at the front door (Liza – Tuesdays, Nadia – Wednesdays, Thursdays and Fridays), and warm and bright Pastoral Worker – Rebecca, whose enthusiasm is infectious.
So you can see why I think I am very blessed indeed.
Our Pastoral Council and many ministries (see details on 'St Kevin's/Community' Page) are dedicated and innovative.
Weekend Masses are prayerful celebrations of God's goodness in bringing us together as a community to serve. Our Liturgy Committee works hard to oversee relevant and inspiring liturgies.
So welcome! It is the Parish Team's hopes that you make this website one of your "favourites" and refer to it often.
Peace and blessings in 2019.
Fr Gerry McKernan
Parish Priest
Regular Mass Times
Weekday mass locations/times may vary, please check our calendar dates or visit our calendar.
Tuesday 9.15am
Thursday 9.15am
Friday 9.15am
Saturday 5.30pm (Vigil)
Sunday 8.30am & 10am
Holy Cross Monastery –
Sunday 9am
Christian Meditation
E
ach Wednesday at 9.30am in the Parish Chapel
Reconciliation
First Saturday of the Month at 10am
Adoration
Each Weekday before Mass at 8.30am and 7.15pm on Wednesday evenings
Visitation
For communion at home or visitation in general, please contact on the Parish Office on 9850 5983
St Kevin's Templestowe Memorial Wall
If you'd like to have your loved one on our memorial wall,
please click this link
to download and print the plaque order form or alternatively, there are forms in the Church Gathering Space to fill in.
Once filled in, please hand into the Parish Office(with payment) on these given days Tuesday – Friday 9-4pm.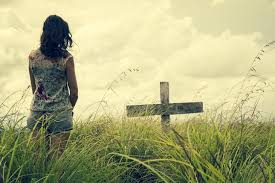 Join the campaign for women's voices to be heard in the Catholic Church