Click on the Images to View/Visit
Weekend Masses
ON-LINE BOOKING
Keep up to date with the Plenary Council progress and what Australia is doing to be heard.
Plenary Council 2021/22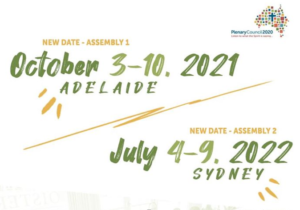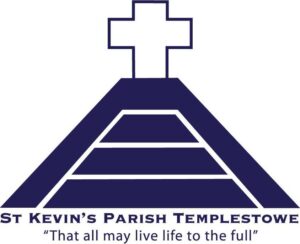 Welcome to St Kevin's Parish and our Website
We hope you enjoy our website and discover it to be a great means of communication, connection, education and welcome.
Please check your junk or spam email mailboxes if you do not receive our emails.
Christmas at St Kevin's Parish
With the easing of restrictions, we are delighted to be able
to
offer the
following Christmas Masses
at St Kevin's Parish:
Christmas Eve:
Christmas Day:
In keeping with strict government guidelines as to the limited number of worshippers at each Mass,
please ensure that you register your intention to attend by using the links above.
Of course you can also register by ringing the Parish Office on 9850 5983.
Please note

: There will be NOT be a Penitential Service before Christmas this year.
On-site Masses now at

St Kevin's Parish!
However, we must strictly adhere to the following requirements:
Indoor Mass – maximum 110 worshippers (venue capacity)
Compulsory Mask to be worn at all times (except to consume)
Hand Sanitising upon entry and exiting the Church
First name and contact number to be recorded and kept by Parish
(weekday Masses only)
Weekday Masses are celebrated on
Tuesdays & Thursdays @ 9.15am.
Weekend Masses are celebrated on Saturdays @ 5.30pm and Sundays @ 8.30am & 10.00am, however you will need to register.
We offer Weekend Mass registrations via online bookings.
Please click on the weekend of your preference to reserve your spot – see you there!
It is not necessary to register for weekday Masses.
Additionally, there has been further easing of restrictions for the celebration of the following Sacraments:
Funerals – 110 people indoors
Weddings – 110 guests indoors
Baptisms – celebrated during weekend Mass
Adoration is held in the Church every Wednesday morning @ 11.00am.
Our Parish Office is open on Tuesdays and Thursdays only, h
owever Fr Gerry is at home and available to take your calls via our parish telephone number (9850 5983), Fr Gerry's mobile
(0409 192 588) or you can send him an email directly using: GerardMcKernan@hotmail.com
Thanksgiving
While we continue to help those in our community, the parish continues to incur ongoing overhead costs and we need your help.
The good news is that Catholic Development Fund (CDF) and the Archdiocese of Melbourne have partnered to build an online parish payment portal, CDFpay for Parishes.
This site enables you to make quick and easy online thanksgiving payments – you can set-up a recurring payment, if you haven't done so already, or you can choose a one-off offering.
We thank you in advance for supporting our parish community.
Envelopes
You may still contribute using your thanksgiving envelopes.
If you'd like to pay directly into our bank account, please call the office for our banking details.
St Kevin's Templestowe Memorial Wall
Join the campaign for women's voices to be heard in the Catholic Church