Keep up to date with the Plenary Post and what Australia is doing to be heard.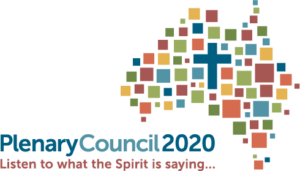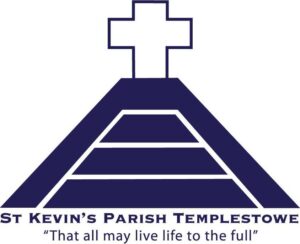 Welcome to St Kevin's Parish and our Website
We hope you enjoy our website and discover it to be a great means of communication, connection, education and welcome.
Thanksgiving
During this time, when visits to our Church are suspended, we are striving to ensure that our parishioners remain connected through new and creative pastoral programmes. While we continue to help those in our community the parish continues to incur ongoing overhead costs and we need your help.
The good news is that Catholic Development Fund (CDF) and the Archdiocese of Melbourne have partnered to build an online parish payment portal, CDFpay for Parishes.
This site enables you to make quick and easy online thanksgiving payments – you can set-up a recurring payment, if you haven't done so already, or you can choose a one-off offering.
We thank you in advance for supporting our parish community.
Envelopes
You may still contribute using your thanksgiving envelopes.
Call ahead (9850 5983) to arrange contact free drop off at the Parish Office.
If you'd like to pay directly into our bank account, please call the office for our banking details.
To Our Dear Parishioners
We are slowly and carefully resuming Weekday Mass from Tuesday 2nd June by celebrating at 9.15am Tuesdays and Thursdays only. We have a strict maximum of 20 parishioners who must be prepared to register their details upon entry.
all Catholics in Victoria are still dispensed from their usual Sunday obligation until further notice (canon 1248).
Visit our 'What's Happening' page for an explanation and letter from the Bishops.
During this temporary semi-closure of our Church, please take a good look through our website and have a read of some amazing articles we have for your viewing pleasure.
With our new and unexpected world situation, we are all asked to adhere to the safety regulations of the newly coined term 'Social Distancing'.

However, we are still wanting to be connected with you, so we've created some new pages on our website which we hope you all enjoy:
Weekly Nourishment for the week's Gospel and Homily;

Weekly Newsletter for other 'stuff' to communicate.
Any additions or suggestions for our online weekly newsletter is very welcomed.
We also ask for you to send us your contact details so we can keep you updated. Please use the Register here button to provide your details.
We especially encourage everyone to go back to basics, pick up the phone and say g'day to someone. Our St Kevin's Parish has been family for nearly 50 years and in these challenging times, family is so important and key to our belonging.
Connect with others and stay safe.
Mass on-line
We encourage you to continue active participation in the life of the Church, through activities such as time in personal and family prayer, reflecting on the Scriptures, making a spiritual communion, or participating in a Mass online.
Please
visit our page
for more Mass link options
St Kevin's Templestowe Memorial Wall
Join the campaign for women's voices to be heard in the Catholic Church