Weekly Nourishment – The Gospel and Homily
Keep up to date with the Plenary Post and what Australia are doing to be heard.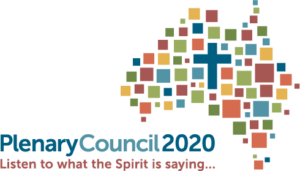 Welcome to St Kevin's Parish and our Website
We hope you enjoy our website and discover it to be a great means of communication, connection, education and welcome.
To our Dear Parishioners,
During these confusing and uncertain times, the Bishops of the Province of Victoria have given this prayerful and considered reflection, and have determined the following actions:
Immediate suspension of public liturgies, celebrations of the Mass, until further notice.
all Catholics in Victoria are dispensed from their Sunday obligation until further notice (canon 1248).
Therefore all planned Masses at St Kevin's Parish, Templestowe and future masses will cease until further notice.
Visit our 'What's Happening' page for the full explanation and letter from the Bishops.
During this temporary closure of our church, please take a good look through our website and have a read of some amazing articles we have for your viewing pleasure.
Fr Gerard (Gerry) McKernan
With our new and unexpected world situation, we are all asked to adhere to the safety regulations of the newly coined term 'Social Distancing'.

However, we are still wanting to be connected with you, so we've created some new pages on our website which we hope you all enjoy:
Weekly Nourishment for the weeks Gospel and Homily;

Weekly Newsletter for other 'stuff' to communicate.
Any additions or suggestions for our online weekly newsletter is very welcomed.
We also ask for you to send us your contact details so we can keep you updated. Please use the Register here button to provide your details.
We especially encourage everyone to go back to basics, pick up the phone and say G'Day to someone. Our St Kevin's Parish have been family for nearly 50 years and in these challenging times, family is so important and key to our belonging.
Connect with others and stay safe.
Mass on-line
We encourage you to continue active participation in the life of the Church, through activities such as time in personal and family prayer, reflecting on the Scriptures, making a spiritual communion, or participating in a Mass online:
for more mass link options
Thanks-giving Envelopes
Due to no masses at the moment, you may still contribute using your thanks-giving envelopes.
These are now ready to be picked up from the Parish Office.
Or to make things simpler in these times of social distancing –
If you'd like to pay directly into our bank account, please call the office (9850 5983) for our banking details.
St Kevin's Templestowe Memorial Wall
If you'd like to have your loved one on our memorial wall,
please click this link
to download and print the plaque order form or alternatively, there are forms in the Church Gathering Space to fill in.
Once filled in, please hand into the Parish Office(with payment) on these given days Tuesday – Friday 9-4pm.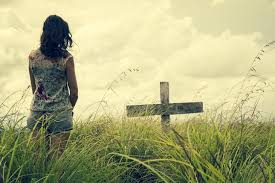 Join the campaign for women's voices to be heard in the Catholic Church
<script src="https://forms.ministryforms.net/embed.aspx?formId=a5d1ea4c-0f45-4eef-81cb-94af21a448ae&custom-templates="></script>