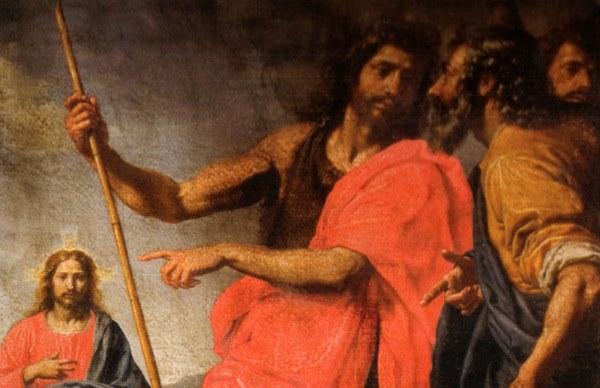 The gospel reading for the Second Sunday of the Year in Year B is John 1:35-42: the 'Lamb of God' encounters two of his disciples. Rob Marsh SJ invites us into their conversation and encourages us to think about where we might have our own epiphany, where we might find God.
Our celebration of the Year of Faith continues with a study of those characters in the Old Testament who might be considered to be 'models of faith'. Contained within these narratives of personal relationships with God are valuable lessons that can shape our own responses to God and to the gift of faith. But, as Nicholas King SJ warns us, 'Old Testament faith is no easy matter.'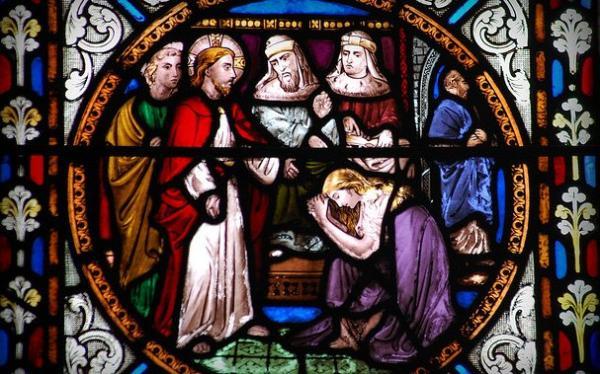 During the Year of Faith, Thinking Faith will be exploring the nature of faith by looking at how Christians and others use and understand the word. Scripture scholar Peter Edmonds SJ begins with the gospels, analysing the references to 'faith' in Matthew, Mark and Luke. How can we build a rich vision for a life of faith by looking at the different ways in which the evangelists use the word?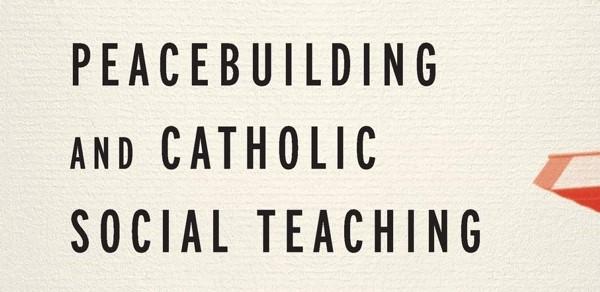 Theodora Hawksley's admirable, meticulous and creative book is divided into two parts.
The first two chapters offer a historical perspective: from 'The Early Church to Aquinas', then from 'the New World to the Present'. The first chapter, especially, is brief and highly selective, but introduces two traditions, virtually paradigms, of Christian social thought deriving respectively from Augustine and Aquinas. The second part treats, successively, four foundational themes. In a final chapter she draws the threads together while deepening them further.
For millions of people, 2020 was the worst of years. but it also showed humanity at its finest. At times, I find it tempting to want to wish away all memory of 2020. It was a sorrowful, depressing year. Tempting – but wrong.
JOHN DWYER_Reflections on and Predictions for the Covid-19 Pandemic as 2020 gives way to 2021. Part 1 – January 2021
At a meeting recently in Texas the chairman of the International Association for the Promotion of SARS viruses addressed an enthusiastic audience. Representatives of all strains of COVID-19 currently having their way with humans were present. "How much better is this than being confined to a dingy cave resting in a Bat", he laughed. "How smart we were to pick a host whose behaviour is helping us to multiply and see the world?"
If there is a "brotherhood of man" now is the time for it to manifest itself as we respond to the enormous challenge involved in overcoming the inequity that could stop us winning the struggle with a deadly virus. Of course in helping the less fortunate we will be helping ourselves.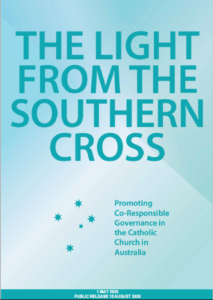 Catholic leaders publish report on Church governance
The Australian Catholic Bishops Conference and Catholic Religious Australia have recently published an "important and substantial" document on the review of diocesan and parish governance and management in Australia.
The review was recommended by the Royal Commission into Institutional Responses to Child Sexual Abuse.
The Church's Implementation Advisory Group (IAG) oversaw the development of the report, The Light from the Southern Cross: Promoting Co-responsible Governance in the Catholic Church in Australia. The IAG engaged the Governance Review Project Team (GRPT) to research and study Church governance and to prepare the 208-page report, which includes 86 recommendations.
"The Light from the Southern Cross makes an important and substantial contribution to the life and mission of the Church in Australia, and the bishops and leaders of religious institutes thank those responsible for its preparation and delivery," Bishops Conference president Archbishop Mark Coleridge said.
Did You Know???
Each week we place a variety of articles we think you may find of interest onto our website.
Such articles (found on our Interesting Articles page) are often sourced from LaCroix International – a paid subscription. In support and to say a thank you to La Croix, you might consider subscribing directly to them and discover a whole range of wonderful reading material. NOT just religious; but cultural, environmental, politics and education to name a few; La Croix offers a variety of topics to discover. Why not consider supporting those that support us. Great as a Christmas idea for that someone who has everything.
Quicklinks
For more articles and up to date news please visit these websites

:

CathNews, the most frequently visited Catholic website in Australia, is your daily news service featuring Catholics and Catholicism from home and around the world, Mass on Demand and on line, prayer, meditation, reflections, opinion, and reviews. And, what's more – it's free!

Eureka Street

aims to participate in public discussion and influence public opinion regarding the things that matter in Australia and the world.