With hundreds of Afghan families on their way to Victoria, our workers are also providing firsthand support to newly-arrived refugees. "I can't even start to describe what it has been like for those who have family stuck in Afghanistan, it has been horrific. The families are experiencing anger, fear for the safety of their families, frustration, helplessness, loneliness, isolation, stress…" says Emma*, CatholicCare Victoria Refugee Support Worker. Our teams have been providing both practical and emotional support to impacted families, including assistance with visa information, mental health support and check-ins, updates from Afghan Associations, legal assistance, and sharing translated resources and information.
"We too would prefer a powerful Messiah rather than a crucified servant," said the pope in presence of the country's ultranationalistic Prime Minister Viktor Orban, encouraging the majority Catholic nation to mirror the example of Christ's humility and eschew the temptations of power. "Religious sentiment has been the lifeblood of this nation, so attached to its roots. Yet the cross, planted in the ground, not only invites us to be well-rooted," said Francis. "It also raises and extends its arms towards everyone."
One thing for certain we can say about Jesus, and therefore about God, is that Jesus is very comfortable with diversity and hanging out with those on the margins. Where society and individuals exclude, Jesus goes out of his way to include.
Jesus takes his disciples on a journey of ever-increasing inclusion. I believe that this is the journey that we in the Church must take regarding those who identify as LGBTIQA+ or 'queer', the somewhat vague umbrella term for sexual and gender minorities who are not heterosexual.
It occurs to me that many of us within the Church community are the ones in need of 'conversion therapy', a conversion from discrimination to inclusion, a conversion from judging non-heterosexual orientation as deviant to the acceptance of sexual diversity.
….table gathering is not a new "secular" or imported idea as many of the opponents of the liturgical reform of the Second Vatican Council argue. Rather, it is a return to the depths of our own tradition.
If we start thinking about the reformed, Vatican II orientation not as "priest facing people" or "people looking at priest", but as the whole community gathered around an actual table we have the following:
—a more authentic expression of the Eucharist;
—a deeper appreciation of the many prayers of the liturgy that suppose this physical arrangement;
—an awareness that the Eucharist is the action of the whole community; and
—a help in seeing the links between this central liturgy and the rest of our lives.
—We also see how shallow has been our taking up of the reforms of Vatican II over the last half-century.
Eucharist is an action of the whole Church.
By contrast, sharing assumes that ownership and control is common between all involved. It is because it is ours – not mine or yours – that we share it. So what of the Eucharist? Clearly, this is a place of sharing par excellence. We share in the Christ's praise of the Father, we share in his Spirit dwelling within us, we become sharers in the new covenant, and we share in the meal at his table! Then being joyful in God's love for us and in God's sharing with us, we share with the needy. This is the origin of the collection. The collection is supposed to be for the poor not to pay clergy or elaborate buildings.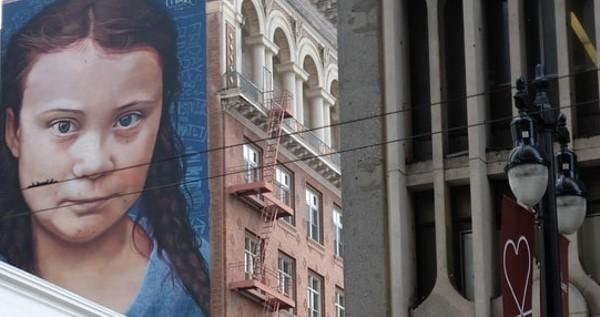 In this Season of Creation, we are celebrating the integral web of relationships that sustain the well-being of the earth. One of the most prominent voices in the ongoing drive to protect and restore those relationships is not a Christian one, but Niall Leahy SJ thinks it belongs to some whose life 'corresponds in significant ways to the lives of holy people.' The Ignatian Year that we are in the midst of gives him an opportunity to write to Greta Thunberg and invite her into a dialogue with Ignatius's story.
So, what should the bishops say in their document on the Eucharist? First, they should emphasize who should go to Communion, not who should not. Francis speaks of the church as a field hospital where the sick and wounded are nourished and cared for. Jesus gave Communion to Judas. St. John Paul II gave Communion to Protestants and pro-choice politicians. The bishops should presume goodwill on the part of anyone who comes to the Lord's table. If they want to be united with Christ and his community, they should be welcomed.
In response, it points out some concrete steps. First of all, it is necessary to live "a participative and inclusive ecclesial process that offers everyone—especially those who for various reasons find themselves on the margins—the opportunity to express themselves and to be heard"; and then to recognize and appreciate "the wealth and the variety of the gifts and charisms that the Spirit liberally bestows… for the benefit of the whole human family."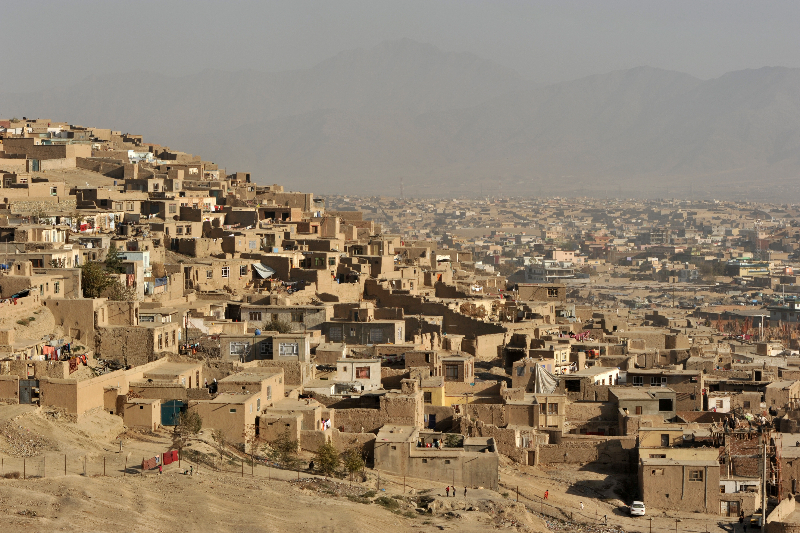 In occupying Afghanistan the United States & Australians politicians portrayed the Taliban as violent, enslaving & authoritarian, in contrast to the civilisation building, freedom loving &democratic spirit of the invaders. In such a conflict, who could not salute the flag of freedom and democracy, even if it was flown on the frigate of self-interest? When you act out of self-interest, you face three dangers in promoting such a self-congratulatory account. The first is that you will believe it yourself, and so carry your actions far beyond what self-interest dictates.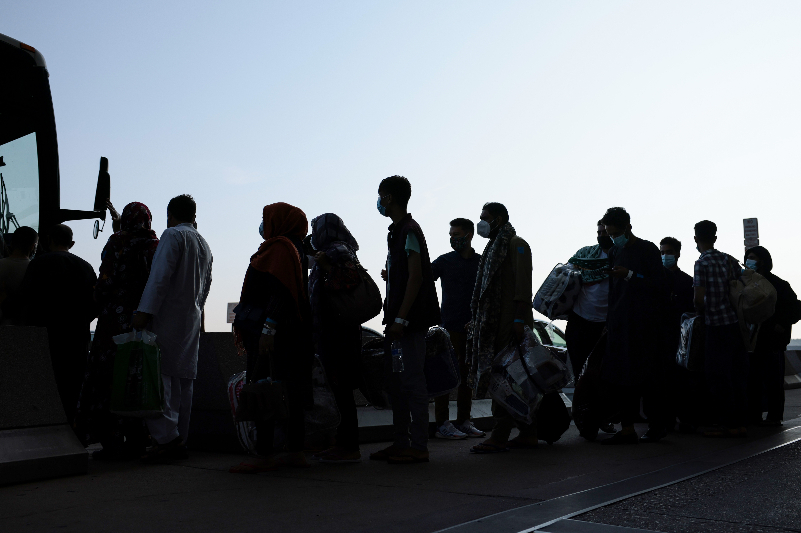 I was one of the boat people who escaped from South Vietnam. The escape happened after South Vietnam had fallen to the Vietnamese communist forces in 1975, and my world descended into total chaos with an international embargo, wars against China and Cambodia, forced collectivisation and the insidious spread of what were termed 're-education camps' — but were really communist gulags. My siblings and I grew up in a world of poverty, isolation, oppression and constant fear of what might happen to us or our loved ones.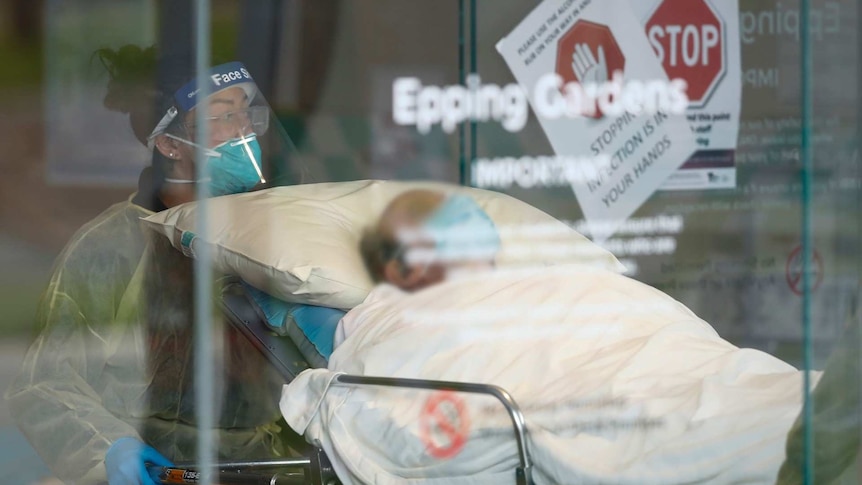 "My Parents are in Aged Care, what should I do to keep them safe?"
With COVID-19 cases sweeping through aged care homes in Victoria, and NSW determined to prevent another outbreak like Newmarch House, many families are grappling with difficult choices concerning the care and future of their loved ones.
We consulted advocates and experts about what to consider when making these decisions, and the options available for keeping family members in good health during the pandemic.
"Putting vulnerable people together with people exposed to COVID-19, that makes them unsafe," Paul Versteege from the Combined Pensioners and Superannuants Association (CPSA) said.
Pope Frances September Prayer Intention
Quicklinks –

For more articles and up to date news please visit these websites:

Articles form our local Victoria

CathNews, the most frequently visited Catholic website in Australia, is your daily news service featuring Catholics and Catholicism from home and around the world, Mass on Demand and on line, prayer, meditation, reflections, opinion, and reviews. And, what's more – it's free!

Eureka Street

aims to participate in public discussion and influence public opinion regarding the things that matter in Australia and the world.
Did You Know???
Each week we place a variety of articles we think you may find of interest onto our website.
Such articles (found on our Interesting Articles page) are often sourced from LaCroix International – a paid subscription. In support and to say "thank you" to La Croix, you might consider subscribing directly to them and discover a whole range of wonderful reading material. NOT just religious; but cultural, environmental, political and educational, just to name a few; La Croix offers a variety of topics to discover. Why not consider supporting those that support us. Great as a gift idea for that someone who has everything.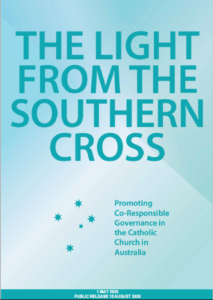 Catholic leaders publish report on Church governance
The Australian Catholic Bishops Conference and Catholic Religious Australia have recently published an "important and substantial" document on the review of diocesan and parish governance and management in Australia.
The review was recommended by the Royal Commission into Institutional Responses to Child Sexual Abuse.
The Church's Implementation Advisory Group (IAG) oversaw the development of the report, The Light from the Southern Cross: Promoting Co-responsible Governance in the Catholic Church in Australia. The IAG engaged the Governance Review Project Team (GRPT) to research and study Church governance and to prepare the 208-page report, which includes 86 recommendations.
"The Light from the Southern Cross makes an important and substantial contribution to the life and mission of the Church in Australia, and the bishops and leaders of religious institutes thank those responsible for its preparation and delivery," Bishops Conference president Archbishop Mark Coleridge said.