Christian Meditation
Christian Meditation is practised here at St Kevin's Parish every Wednesday morning
@ 9.30am, with our Co-Ordinator, Lydia Dyhn.
All are welcome to join us.
If you would like to take part, but prefer not to physically, we also have a live, online option.
For further information or for any queries in general, please contact Lydia directly
on 0411 191 485
or via email on lydia@calmalifestyle.com.au
Another alternative is through WCCMA (The World Community for Christian Meditation Australia) which has a fantastic resource of online meditation sessions you can join in with. Please take a look using this link:
WCCMA online meditation sessions
"Christian meditation is a form of contemplative prayer in which a structured attempt is made to become aware of and reflect upon the revelations of God." Wikipedia
Every Wednesday at 1.00pm
A year round project, knit from home and drop into the Parish house when the time is right!
Donations of wool, Knitting needles, crochet hooks and sewing needles are always very much appreciated.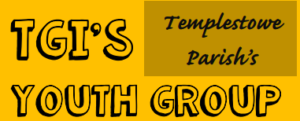 ALL TGI'S CANCELLED UNTIL FURTHER NOTICE
Youth: Grades 5-8
Monthly
Third Saturday 6.45-8.45pm
Teens: Grade 8-12 Monthly
Second Sunday 4.30-7.30pm
St Kevin's Templestowe "TGI's (Thank God's It's) Youth Group.
During School terms, St Kevin's Parish hosts a monthly social evening held in our Gathering Space here at St Kevin's Parish for our school aged youth. Each event is run by our Youth Minister and parish volunteers for an evening of food, activities and social interaction.
For our Youth in grades 5 through to grade 8, the evening is filled with games and fun held every third Saturday evening after mass (6.45-8.45pm)
For our older kids we have TGI's Teens for Grades 8-12. The Teens meet monthly on the second Sunday from 4.30-7.30pm for fun social activities and outreach opportunities.
We ask for a small donation of $5 per attendee towards catering and expenses.
For more information please email
tgiyg17@gmail.com
or visit our TGI's page on this website during school term.
Food Bank
St Charles Borromeo Primary School proudly extends their food bank for our Parishioners in need.
If you know of anyone who requires a pre-cooked & prepared home cooked meal due to sickness, hospitalisation, or hardships of any kind, please contact the Parish House on 9850 5983.
Gentle Hands

are going through COVID-19 in even more difficult circumstances than we can imagine.
Gentle Hands

Orphanage is a very special charity St Kevin's endorses.

Charity Graff, Executive Director, and her staff are among the most dedicated people
to
wards the abandoned and abused children of the Philippines. The orphanage has been running since 1993.
With love and faith, Gentle Hands gives children hope, a safe place and possible future.
The latest message from Charity….
'A Little Bit of Hope'

Things are well… despite an extended lockdown in place.
The virus has given way to much corruption and control by this government.
Our children are well and happy – and we are cared for by God daily.
May you all be blessed, especially over the Easter Season, as we celebrate the reason we live to serve others.
May His peace surround you as you speak into lives of others.
You are often in my thoughts and prayers.
Visit this link to see how you can help Gentle Hands Orphange and help make a difference in the lives of these vulnerable children.
End poverty, Promote justice, Uphold dignity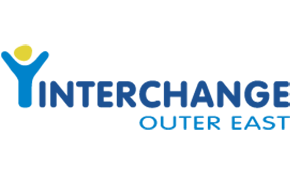 Interchange Outer East – supporting children and young people with disabilities and their families, living in Melbourne's outer east.
Every 2nd Thursday morning each month during school term for their 'Carer Support Groups'.
Interchange Outer East – Carer Support Groups welcome parents and carers of a child or young adult with a disability to a variety of social and educational events throughout the year. Newcomers are welcome at any time!
To discover more visit http://www.ioe.org.au/members/program-information/
Find out what's happening in the Good Samaritan community and beyond. Keep track of events in our Good Samaritan and Church calendars, as well as activities in the broader community of relevance to our faith life.
Please visit our website and perhaps subscribe to our e-newsletter to read more.