Church is OPEN
Current Government guidelines permit Mass celebrations to recommence under strict Guidelines with limited numbers
Vaccinated Mass – 20 parishioners
Mass for un-vaccinated parishioners will be held each Wednesday, evening at 6.30pm.
Un-Vaccinated Mass – 10 parishioners
Mass times will be as usual as per below.
Blessings from all of us♥
Beginning this weekend, 23rd/24th October, Mass will be celebrated in person in Church.
Due to the limited number of parishioners allowed per Mass we respectfully request that all who book, only book to attend one Mass for the week.
Please note, Vaccinated Masses will require you to show proof of vaccination.
If you know of someone who will miss out on Mass because they aren't on the computer/smart-phone: please call them, keep them informed and help them get booked in.
Keeping in touch weekend update
Simply click on the play button to hear from our Lay Ecclesial Leader 'Gerry' on this weekend's and next week's upcoming events.
Online Masses at St Kevin's Church
Each weekday (except Mondays and Wednesdays) @ 9.15am,
Saturday evenings @ 5.30pm and
Sunday mornings @ 8.30am and 10.30am,
Fr Charles or Fr Paul will be celebrating a live-time online Mass from
St Kevin's.
To view and participate, please use the –
FaceBook icon or Zoom links provided in our Mass and Prayer Times page:
Children's Week, running from
Saturday 23rd to Sunday 31st October 2021,
is a national celebration recognising the talents, skills, achievements and rights of children, and offering an opportunity to consider the social conditions that affect the lives and future of our children. The theme this year is 'Children have the right to choose their friends and safely connect with others', drawn from Article 15 of the United Nations Convention on the Rights of the Child.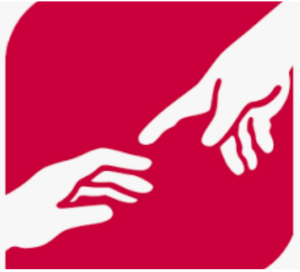 LIFT KUSA FROM POVERTY
THROUGH EDUCATION
This weekend, 23rd October we celebrate World Mission Month, Catholic Mission will invite you to partner
with the Good Shepherd Sisters in Thailand as they reach out to disadvantaged children.
Many families living in poverty cannot afford the cost of early childhood education
for their children. Thankfully, the Kindergarten Centre run by Sr Chalaad provides this
opportunity for children who would otherwise go without.
Next week you will have the opportunity to give to the Kindergarten and other mission
programs supporting children and communities in need around the world.
We hope you will join us in partnering with this incredibly life-changing program.
This Sunday is World Mission Sunday: an opportunity to pray for and help support Catholic groups all over the world in their efforts to bring humanity to humanity, to bring life to those who are right on the fringes of life and to do so through the love of Jesus Christ.
Which takes money, of course.
You can give at www.catholicmission.org.au if an on-line donation is possible for you.
Or drop an envelope with your money/cheque into the letter box. Or wait a week or so and come and say 'hi' or come to Mass as we open up and give at Mass.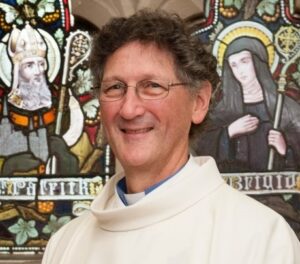 Brochures on my desk in which you might be interested:
• Yarra Theological Union: ever had an inkling/thought that you'd like to delve into your faith in a slightly formal way? Go to www.ytu.edu.au / call 98903771 and ask what they can offer you. You can get more information at an online session 7-8 pm on 10th November.
• Want Masses said for your intentions? Ask me or go to www.aidtochurch.org/Masses and they can help you
• More with Jesus: a little booklet of reflections to help you enter into aspects of our faith – order from evangelisationbrisbane.org.au/shop
• New Life in Christ: 28 days of prayer for Advent or anytime: (also from Brisbane)
• Christmas Bowl: a National Council of Churches effort to help those in great need with a focus on Christmas – www.actforpeace.org.au
• Columban Calendars: we have received some (twenty). Hopefully you'll be able to buy them soon.
• The Catholic Contribution – John Haldane: https://sites.google.com/cem.edu.au/haldane/lecture-series/ and excellent series of lectures – have a look – requires concentration and thinking but well worthwhile.
(You can watch the series of lectures from our 'Interesting Articles' page.)
We are being freed! Yippeee!
In a very real sense that is true: restrictions are being eased and lifted – restrictions that were imposed in order to keep a measure of control to avoid massive amounts of disease and death, and we should be greatly pleased. However….
I suspect we must be a little careful as we return to openness. Certainly a measure of caution about our health, but more importantly, we haven't been socialised recently. We've interacted via Zoom and such, but that isn't the same. As we gather, take a moment to be quiet, to learn a little about each other again. We've all changed: we need to get to know each other again. Be open to learning new things about each other and to relish the growth that has happened in us.
However, there is more than just the social: there is the spiritual: we have all changed spiritually (whether we recognise it nor not). I will have to be open to celebrating Mass with you differently because I've become so used to 'no congregation.' How can I, indeed how can we, open up to new facets in how we want to celebrate together? We have changed and the Holy Spirit is a part of that. Let's not just fall back into exactly the same old ways. Let's be open to newness.
As we move into November and even more as we move into December we will be able to have larger gatherings at which we can truly be free. Please contemplate this new world we will be living in. Make suggestions about what you'd like to do that is new or old that is renewed. Offer your help to define and organise these new or new-old things.
Congratulations on keeping faith in Jesus the Christ: well done.
RETURNING TO CHURCH AS WE COME OUT OF LOCKDOWN
I have been considering our return to being able to come together in and around the Church.
Currently the 'Road Map' indicates we are able to gather and attend an indoor Mass with no more than 20 attendees including the Celebrant and all Mass helpers, provided all are vaccinated.
A Mass for the unvaccinated will be celebrated every Wednesday evening @ 6.30pm.
We are getting
vaccinated rapidly across Victoria
so the various
deadlines look to
be
met or beaten
along the Road Map.
Hopefully things
will become
very much
clearer during
the next week or so.
The
Archdiocese
of Melbourne is working hard with
government to
seek further clarity
so that it can formulate
consistent
guidelines/rules
for all
parishes. The latest ones are provided below.
In the meantime please do the following:
• If you aren't yet vaccinated: please consult your doctor
as
needed
but look to start getting vaccinated soon, or
ensure you
get an
appropriate exemption from vaccination
if that is what
you need.
• If you are vaccinated: please ensure you get your vaccination

certificate linked in with your Service Victoria App so that
when

you do check in for Mass, your vaccination status is clear.

You'll need this anywhere you go.

I
f you need help to make this link between vaccination certificate
and Service Victoria, you can click on the following link:
• And please also read this other link above just to remind you about the process
we need when you check in at the Church.

From November 1st: we will need to finalise Masses for later weeks as we get into this
coming week: probably the same largely (weekday Masses might shift a bit).
Masses will be determined as the week progresses: watch out for notifications.
Fr Charles

The Sacrament of Reconciliation is currently available in two ways:
1. Book for Mass and come very early or stay after and check with the Priest
2. Call the office and make an appointment with
As we open up more, there will be a specific time arranged when
Fr Charles will be available for Confessions.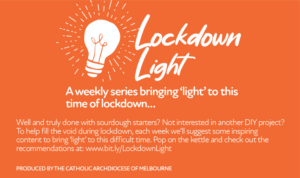 Lockdown Light—
week
8
A weekly series bringing 'light' to this time of lockdown …
Well and truly done with sourdough starters? Not interested in another DIY project? To help fill the void during lockdown, each week we'll suggest some inspiring content to bring 'light' to this difficult time. Pop on the kettle and check out the recommendations:
Podcasts for Christian living:
Parenting teens
In this podcast, well known Catholic speaker Jason Evert discusses how to keep an open and ongoing dialogue with your children around topics related to love, dating and other serious issues as well as tips for internet and phone safety. Listen here
www.bit.ly/ChristianLiving8
Getting to know your Bible:
The Acts of the Apostles—The Church begins
Getting Started: In this interesting video introduction to the Book of Acts, The Bible Project provides an overview of Pentecost and the beginning of the early Church. Watch at
www.bit.ly/BibleGettingStarted8
In this video, Bishop Barron speaks about the spread of the Gospel during the early Church, challenging us to share in the same work as St Paul and the early Apostles in proclaiming the message of Jesus to the world. View here
www.bit.ly/BibleGoingDeeper8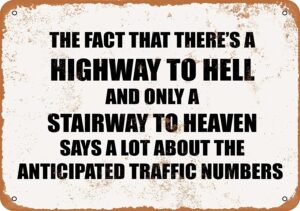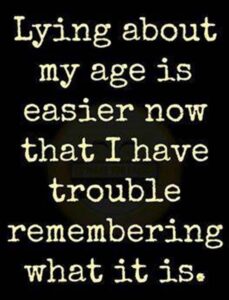 Catholic Theological College
2021 Knox Public Lecture
Thursday 4th November at 7.00pm – 8.30pm
Professor Eleanor Bourke
Truth Telling & the Yoo-rrook Justice Commission
The Yoo-rrook Justice Commission is the first formal truth-telling process into injustices experienced by First Peoples in Victoria. The word 'Yoo-rrook' comes from the Wemba Wemba word meaning 'Truth'.
Professor Bourke will share what truth telling means to her, unpack the Commission's historic and broad mandate and, outline Yoo-rrook's vision, values and priority areas.
Click here for Bookings and Information
Enq: sarah.styring@ctc.edu.au or
Phone 9412 3333