Keeping in touch weekend update
Simply click on the play button to hear from our Lay Ecclesial Leader 'Gerry' on this weekend's and next week's upcoming events.
Blessings from all of us♥
Church is CLOSED
Current Government guidelines permit Mass celebrations to recommence on the weekend of 30th/31st October.
Please stay safe and don't forget to pickup the phone and say "g'day, how are you?" to a
Let's continue to look after each other.
Online Masses at St Kevin's Parish
Each

Tuesday 9.15am and Sunday10.30am

, Fr Charles will be celebrating a live time online mass from St Kevin's Chapel.
To view and participate, please use the:
FaceBook icon or Zoom links provided in our Mass and Prayer Times page
An Earthquake!
As I sat discussing parish matters via videoconference with Stella and Bernadine (parish secretaries at St Greg's), I saw the computer monitor moving and then heard a rumble like a truck then more shaking! Earthquake!
We were all shaken (ha ha), yes literally, but the impact was deeper – a disturbance in our sense of control/equilibrium.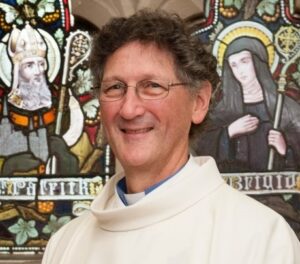 I had a moment like that when Archbishop Peter called me to ask if I would come to St Greg's and St Kevin's parishes. I said 'yes probably, but give me a day to consider'. I needed the time because this was a seismic shift in my plans and my thoughts. Holy Spirit stuff of course: the Spirit calling me to get out of the way and make room for its surprises, and good surprises they are too I must say – thank you Holy Spirit.
On Tuesday evening I had a half hour conversation booked with Ron Huntley, a Canadian from Halifax, Nova Scotia, who will provide a small group of Melbourne Archdiocese people with Leadership Coaching – helping me to see/understand/explain/delve-into how to help you and I to journey towards being more effective missionary disciples.
I don't know the content but I do know that having some extended discussions about how to nurture our faith as individuals and as a community towards that keystone moment of "dropping the nets" will be of benefit. Sherry Weddell, author of 'Forming Intentional Disciples', uses that term to reflect the moment or series of moments for you and I that are the equivalent of Jesus calling Peter and Andrew and James and John, and they dropped their nets and followed him. This is not baptism or confirmation: it is a conscious moment, a bit like an earthquake, when we let go of our lives and give ourselves completely to Jesus Christ. St Peter, we know, stumbled often but continued journeying and kept trying. Perhaps you have dropped your nets already? Perhaps not?
From what I've learned this is a key moment in a parish because it frees us to speak freely of our faith in a way which engages people and attracts them towards faith. I suppose this is an earthquake moment: a moment when we give up control, lose our self-equilibrium and allow Jesus Christ to take control ever more fully.
The 'Road Map' says we will not be celebrating Mass as a community till late October (if all goes well) and that will be outside. So we have some time to ponder and to journey. I shall be sharing my journey with Ron Huntley with you so that you can journey too. We will journey together.
Best Wishes to our dear Betty Natoli who celebrated her 88th birthday last Tuesday!
What a remarkable achievement! Thank you for all that you do for us and for our parish Betty. We are missing your yummy homemade biscuits and can't wait till lockdown is over so we can enjoy them once again.
Happy Birthday from all of us here at St Kevin's.
Prayer for World Day of Migrants
and Refugees
Holy, beloved Father,
your Son Jesus taught us
that there is great rejoicing in heaven
whenever someone lost is found,
whenever someone excluded,
rejected or discarded
is gathered into our "we",
which thus becomes ever wider.
We ask you to grant the followers
of Jesus,
and all people of good will,
the grace to do your will on earth.
Bless each act of welcome and outreach
that draws those in exile
into the "we" of community and of the Church,
so that our earth may truly become
what you yourself created it to be:
the common home of all our brothers and sisters.
Rome, Saint John Lateran, 3 May 2021,
Feast of Saints Philip and James, Apostles
We're fortunate to have older people around us, whether they're family, friends, or just general acquaintances.
Older people are fonts of wisdom, experience, and storytelling.
They can inspire us to continue striving, or warn us of dangers we're unaware of.
We should look to them for guidance whenever and wherever possible.
Unfortunately, far too often we tend to forget — or, worse, downright ignore — the older people in our lives.
That's one of many reasons why the International Day of Older Persons on October 1 is such a terrific commemoration.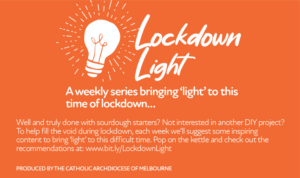 Lockdown Light

— week

4
A weekly series bringing 'light' to this time of lockdown …
Well and truly done with sourdough starters? Not interested in another DIY project? To help fill the void during lockdown, each week we'll suggest some inspiring content to bring 'light' to this difficult time. Pop on the kettle and check out the recommendations:
Podcasts for Christian living: Parents of the Saints–How Did They Do It?
In this podcast, Jason Evert speaks with Patrick O'Hearn about his new book 'Parents of the Saints: The Hidden Heroes Behind Our Favourite Saints', offering key insights into the families of popular saints. Listen at
www.bit.ly/ChristianLiving4
Getting to know your Bible: Praying with Scripture
Getting Started: In this short video, Fr James Martin SJ introduces us Lectio Divina–a way of praying with the Bible that helps us listen to God.
Pray as You Go is an online prayer tool that provides a guided contemplation of each day's Gospel passage. Set aside 10-15 minutes, find a comfy space and visit
www.bit.ly/BibleGoingDeeper4
Need a Laugh? – Check out these Jokes for the week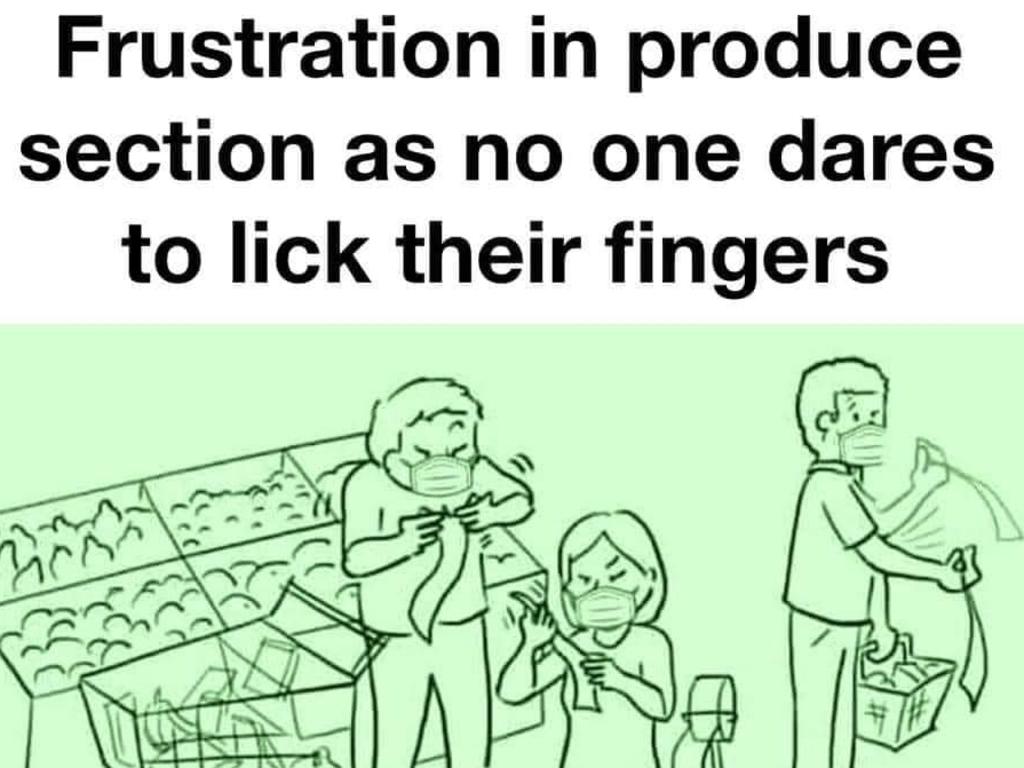 A parishioner's granddaughter in Wagga Wagga was bathing a big dog at her work when the earthquake registered.
She scolded George, the dog for moving around in the tub!!
True story!

Catholic Theological College
Graduate Certificate in Teaching Meditation
FREE Zoom Information Session
Saturday 12 October – 7.00pm – 7.30pm
Rev. Assoc. Prof. John Dupuche &
Dr Chris Morris
Enquiries:

Jenny Delahunt T: 9412 3333
Click on the flyer for more information
Craft – Group Donation Update – September 2021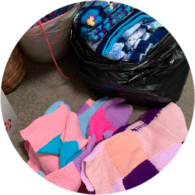 Thank you to all our wonderful crochet and
knitting
enthusiasts
, who have been keeping themselves very busy over
lockdown
#6. Our dedicated group
have once again been able to donate a large selection of their work.
With the help of Lucy Halliburton, Afghan refugees settling into chilly Victoria, will benefit with warm, hand crafted blankets.
A tremendous thank you once again, to all involved in our latest donation.
Please continue to help us with donations of balls of wool
(8ply acrylic is best) and your time.
Re-Imagining our Local Church as Mission Communities
'Take the Way of the Gospel': An introduction
This resource provides a short introduction to the 'The Way of the Gospel' process and what parishes in the Archdiocese of Melbourne are being invited to—the formation of Missions that comprise a family of faith communities. The formation of Missions provides us with a process to work together in becoming more missionary. Embarking on Missions is not about changing our core mission of sharing the Good News of Jesus Christ, but about the ways in which we do this that are relevant to our place and time, and with good planning for the future.
For further information, please visit The Melbourne Archdiocese using the
link below:
Connection Weekend

Coming to YOUR Parish soon
Parish Groups are an essential connection for our Parish – But we have gaps, let's fill the gaps and 'reconnect' our St Kevin's Community. Click here to view current filled and unfilled parish groups and discover how you may contribute.