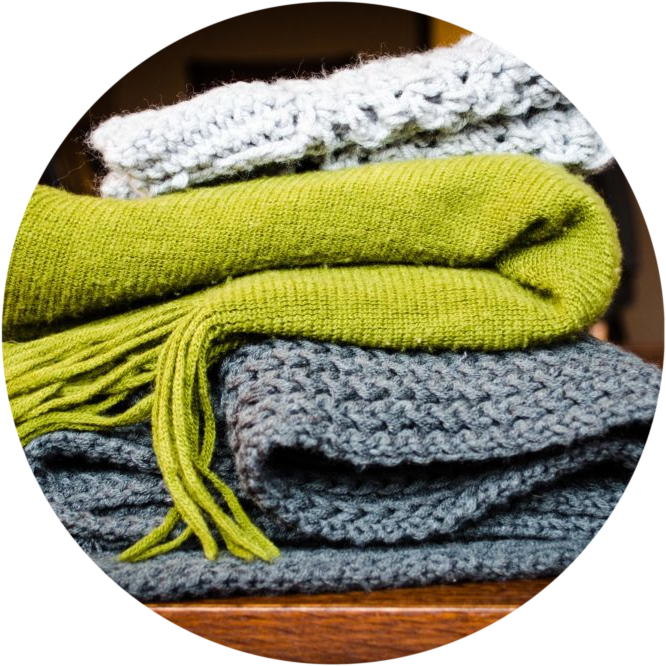 St Kevin's Parish Blanket Raffle
A wonderful opportunity to win some lovingly created bespoke blankets, all 100% handmade by our highly skilled in house Artisans.
1st Prize: A gorgeously warm large-sized blanket
2nd Prize: A beautifully created medium-sized blanket
3rd Prize: A charming and traditional baby blanket
Ticket Price: $1 each or 6 for $5
Tickets are for sale after & before mass.
Raffle will be drawn after Sunday morning's Mass on 8th December
Plenary

Council 2020 journey – Phase 2 -Let's Listen & Discern Workshops
St Kevin's Phase 2 workshops were successfully held in November 2019
Look out for more to be held February 2020
Phase 2 is all about ACTION: Let us come together for our Church & make a difference.
Last year, as a Parish, we successfully came together and work shopped Phase 1 – "What do you think God is asking of us in Australia at this time?" Australian wide submissions resulted in 6 themes; established as focus areas to encourage the Bishops to discuss and make decisions for the Catholic Church of Australia.
Now we have Phase 2 – "How is God calling us to be a Christ-centred Church in Australia that is…" Writing groups have been established for each of the 6 themes and it's now our turn to assist them on the 'How' – the practical suggestions moving forward on how as a Church- the steps we take to achieving our 'what'.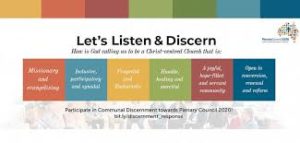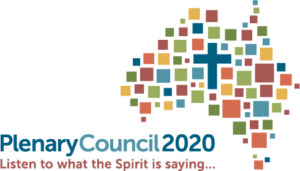 Fr Gerry along with Jan and Peter Sheehan meet with Bishop Vincent Long
Last week, Fr Gerry together with Jan and Peter Sheehan visited Bishop Vincent Long in Parramatta for a one-one meeting. The purpose of this visit was to encourage Bishop Vincent on his endeavour of Church reform and to encourage his ongoing leadership and courage. During the meeting, Vincent had with him the our 'Joint Parish Statement' – He immediately congratulated and thanked us! "This is beautifully written", he said.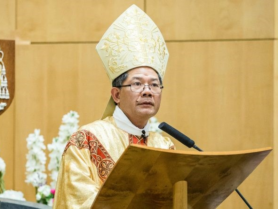 Thank you to all our Parish Volunteers
On the weekend of September 15th 2019, we celebrated and thanked our very generous and many volunteers of St Kevin's Parish. Our volunteers administer a variety of ministries for our immediate Parish and those in our community. We thank them all from the bottom of our hearts for their commitment to St Kevin's and their missionary work towards others. They are wonderful people walking in the footsteps of Christ.
You can download and view our PowerPoint presentation
here
.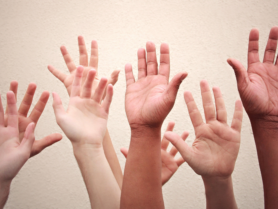 St Kevin's Environmental Group
A great site to reference for the Scientific story
NASA: Climate Change and Global Warming
https://climate.nasa.gov
Vital Signs of the Planet: Global Climate Change and Global Warming. Current news and data streams about global warming and climate change from NASA.