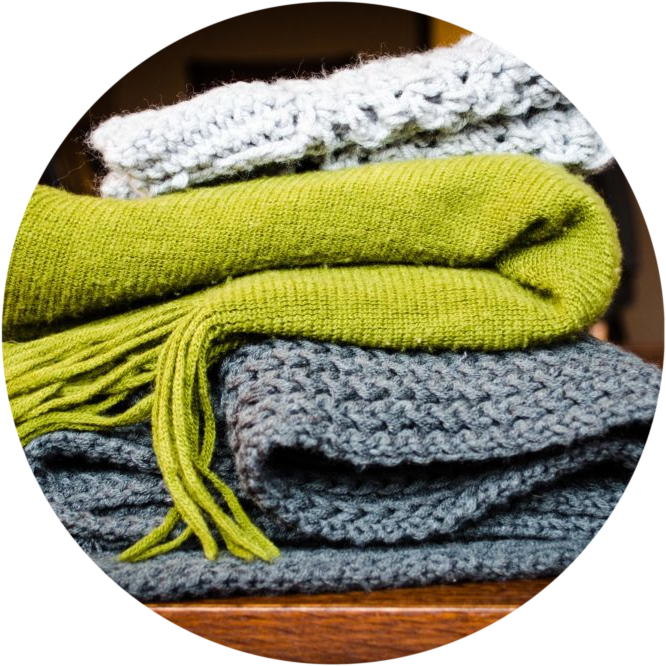 St Kevin's Parish Blanket Raffle
Thank you to everyone who contributed in our wonderful blanket raffle.
Our 3 delighted winners were drawn at each of the masses over the weekend and it was a wonderful opportunity to show our community how talented our craft group are.
Money raised will be used to purchase more materials, so that this happy group can continue to crochet, knit and sew blankets for those in need & support.
1st Prize winner: Maree Butler
2nd Prize winner: Carole Sharpe
3rd Prize winner: Catherine McCormack
The Drop In lunch
The final drop-in lunch and get together was held early December and was a huge success.
Over 55 aged care residents and community gathered to celebrate the year in style. Bringing together friends & community we gathered first with an anointing mass and then dined over a spectacular home cooked lunch including delicious dessert and Christmas cake! Our Parish helpers were amazing and the cooking out of this world. Our St Kevin's children choir finished the afternoon off with a lovely performance & beautiful voices.
Thank you to all involved, from cooking, cleaning, serving and transport; you are all truly cherished.
Plenary

Council 2020 journey – Phase 2 -Let's Listen & Discern Workshops
St Kevin's Phase 2 workshops were successfully held in November 2019
Look out for more to be held February 2020
Phase 2 is all about ACTION: Let us come together for our Church & make a difference.
Last year, as a Parish, we successfully came together and work shopped Phase 1 – "What do you think God is asking of us in Australia at this time?" Australian wide submissions resulted in 6 themes; established as focus areas to encourage the Bishops to discuss and make decisions for the Catholic Church of Australia.
Now we have Phase 2 – "How is God calling us to be a Christ-centred Church in Australia that is…" Writing groups have been established for each of the 6 themes and it's now our turn to assist them on the 'How' – the practical suggestions moving forward on how as a Church- the steps we take to achieving our 'what'.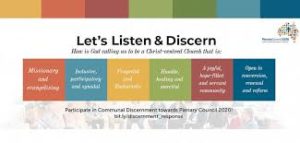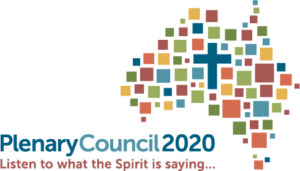 Fr Gerry along with Jan and Peter Sheehan meet with Bishop Vincent Long
Last week, Fr Gerry together with Jan and Peter Sheehan visited Bishop Vincent Long in Parramatta for a one-one meeting. The purpose of this visit was to encourage Bishop Vincent on his endeavour of Church reform and to encourage his ongoing leadership and courage. During the meeting, Vincent had with him the our 'Joint Parish Statement' – He immediately congratulated and thanked us! "This is beautifully written", he said.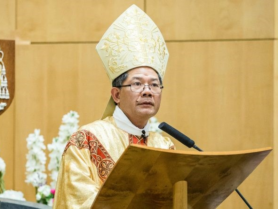 Thank you to all our Parish Volunteers
On the weekend of September 15th 2019, we celebrated and thanked our very generous and many volunteers of St Kevin's Parish. Our volunteers administer a variety of ministries for our immediate Parish and those in our community. We thank them all from the bottom of our hearts for their commitment to St Kevin's and their missionary work towards others. They are wonderful people walking in the footsteps of Christ.
You can download and view our PowerPoint presentation
here
.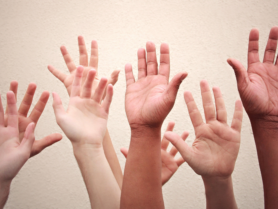 St Kevin's Environmental Group
Report pollution to EPA. This includes smoky vehicles, illegal dumping, industry pollution and litter from cars. 
 including: