Re-Introduction of Restrictions
Oh dear, we had such plans to welcome you back to St Kevin's for weekend Masses. This villainous virus had other ideas.
We still don't think it's fair to allow only 20 people to celebrate a weekend Mass (it's too discriminatory), so we shall wait until we are allowed 50 people to pray together.
In the meantime, a maximum of 20 socially distanced are welcome in the Chapel for Mass on Tuesdays, Thursdays and Fridays at 9.15am.
We have on-line meditation at 9.30am on Wednesdays (check out our "Get Involved" page) and Adoration at 11.00am on Wednesdays in the Church.
Thank you all for your patience, understanding and cooperation during these extraordinary times.
Fr Gerry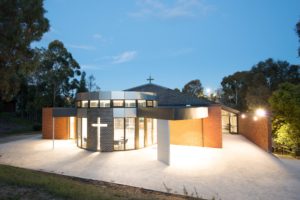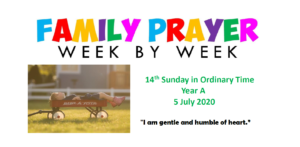 Schools may be on holidays…
but we still have the wonderful family material for this weekend from Brisbane (see the Children's Gospel page).
Parishioner News
Happy Birthdays
Two super stars to receive their OBEs!
Congratulations to Jan Sheehan and Pat Rowland. These two women are amongst our most hard-working and talent-giving parishioners. Thank you for all that you do for us and our Parish. Best wishes to you both and may you enjoy your special celebrations.
Recent Deaths
Two of our parishioners have died and the sister of Anne Maguire, Christine Knights:
Brian O'Connell ) We pray for all three and their families.
W
e have started to think about how we can
re-commence our Sacramental Program for
our
Candidates
to receive Sacraments later this year.
Our parish schools are in the
process of
preparing these classes.
To assist our government school families, we have
contacted them
requesting they come and collect
their appropriate resources from the
parish office to start the preparation, particularly during this
school holiday
period.
Office hours are
Tuesday-Friday, 9am-4pm. Or ring the parish
office for
another
time.
The sooner you are able to
spend this special time with your child/ren,
the
better
prepared your child/ren will be.
Please
disregard any dates or times you
may have
already received regarding meetings, workshops,
Masses, retreats, etc.
We have
been liaising
with our Religious Education Co-Ordinators to
renew
this
information
,
however we are not able
to provide new dates and details just yet.
We will
continue to monitor the current restrictions
situation and will keep you
informed as to
any new information.
Don't forget to check out this page on our website. Recent additions include very well written articles by Sherry Balcombe and Yvette Collins regarding the plight of Aboriginals in this country (we haven't come very far, have we?).
Also, have a look at a video on our Facebook entitled "Cruising With Clergy, Fr Dave Lancini". An hilarious and sometimes poignant insight into the thoughts of our parish priests.
Fr Gerry
The prayer of blessing that Jesus makes in this gospel is known as a berakah – the basis of Jewish prayers of praise and thanksgiving. In our liturgy, we use the berakah form just before the eucharistic prayer: 'Blessed are you, Lord God of all creation. Through your goodness we have this bread and wine to offer".
To which we all respond, "Blessed be God forever".
* In your life, within your family or workplace, do you know someone who is burdened and weighed down by
cares and concerns? Can you find ways to ease that burden this week?
* Be "life-giving" to others this week. Acknowledge and affirm them in particular ways.
Family Challenges and Changes of COVID-19
"How are you going during these 'weird' times?"

– It's probably the most commonly asked question by us all and to each other.
"Are you ok, how are the family coping?"

Is another common question asked….
"Anything you'd like to keep after we've all gone back to normal?"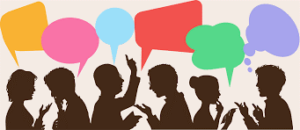 Perhaps not so common, but a great question to really think about.
What are the answers to these questions and how are we really feeling past the quick 'one minute bump into someone' moment at the shops or at drop off?
Had enough of isolation – we have, so let's come together (in small responsible groups of course) and have a face to face true chat and share how COVID-19 has impacted and challenged are new way of living.
Please review the schedule questions and allow yourself the time to reflect, ponder and question; and register your interest via the Parish Website or give us call on 9850 5983 to have a cuppa and chat in early August 2020.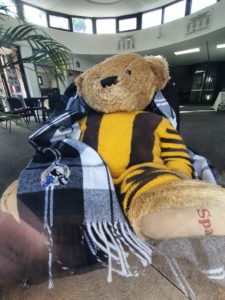 CHURCH VANDALISM UPDATE:
We think we have got to the bottom of this mystery. It is a Western Australian plot! Bunbury born, Brother Mark Paul and his fellow Western Australian accomplice (Docker's supporters) Seb Sandwell in conjunction with the Western Australian Premier. Nevertheless, in true Victorian hospitality, we say welcome to the Marists' newest arrive to Templestowe, Brother Mark Paul.
St Vincent de Paul Society Winter Appeal
A huge "Thank You" to all who contributed towards this important Appeal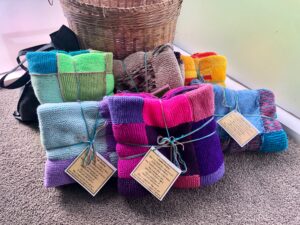 This year we were also able to donate these beautiful, bespoke, handmade blankets produced by our very hardworking and busy Craft Members, who generously give of their time and talent. We are sure the blankets will provide warmth and comfort to those in need, particularly by those who have been impacted by COVID-19.
This photo depicts just a small example of these warm and high quality blankets that are proudly created right here in our St Kevin's Gathering Space every Wednesday afternoon.
All are welcome to join in. Check out our "Get Involved" page for more information.
God The Father, The Son & The Holy Spirit
We are working to help you through our social media.
This may not be your habitual mode of communication, but without it,
we miss out on a lot of uplifting messages.
Please give it a try- our website, Facebook and email.
If we do not have your email address, please email it to us to: templestowe@cam.org.au or click the direct links (left)