Re-Introduction of Restrictions
Well, we are back where we started in late March, that is our St Kevin's Church is once again closed and we cannot attend Mass.
However, weddings can be celebrated with a maximum of five people whilst funerals can only have ten. All Baptisms have been postponed.
Our Church is closed for private worship, Mass, needlecraft group etc.
Nevertheless, our
on-line meditation sessions are continuing at 9.30am on Wednesdays (check out our "Get Involved" page) and the Parish Office will remain open during these extraordinary times.
Thank you all for your patience, understanding and cooperation.
Please don't forget to keep in contact with each other and to stay safe.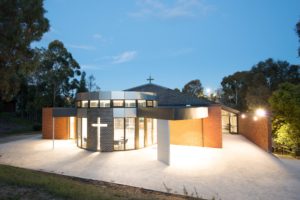 The days roll on somewhat unsatisfactorily but through the support of each other, we are surviving and for this we are thankful.
Have you got used to wearing a mask? Not as much communication on walks, I have found.
We continue with sharing thoughts on what is positive about lockdown – one person has commented on the kindness of people, "Even the fella who used to throw my daily paper under the car, now chucks it where it is accessible". Thanks for that – can't say this is my experience, though the daily hunt for the paper is almost as exciting as an Easter egg hunt!
What of the phrases/songs you have read/heard recently?
In two separate books I read a quote for our times from Oscar Wilde:
"Everything is going to be fine in the end. If it is not fine, then it is not the end".
For us oldies, a classic from Lou Richards:
"If I wasn't speaking, I wouldn't know what I was talking about".
Thanks to Brian and Lyn Murphy for sending us a terrific music clip. Scroll to the bottom of this page: Weekly Nourishment and you'll see what I mean.
Last Monday, we received the sad news of Patricia Cowsley's death. Our sympathy to her sister Daphne Clark. Special thanks to Jenny Coates and Pat Rowland.
A huge THANK YOU to Michael Hall for a very generous donation of facemasks for our fellow parishioners. If you or someone you know needs extras, please come and see us in the Parish House. However we suggest you call us first on
9850 5983 so that we can prepare some for you.
Thank you to another of our parishioners who suggested I use Rain.x to anti fog my glasses whilst wearing a mask, available from the auto barn motor stores. Haven't tried it yet – has anyone? Anyone else have further suggestions/ideas? Keep them coming!
Saturday, 8th August – Feast Day of our one and only Australian Saint – Mary MacKillop
Saturday, 15th August – Feast of the Assumption. This weekend, we shall have combined set of Readings
incorporating the Feast Day and that of the 20th Sunday in Ordinary Time.
In many ways, the Plenary Council is a long way off, but the important final "working paper" is currently in process. Over the next few weeks, I encourage (implore?) you to look at some suggestions on the website:
For a start, you may wish to endorse the following from the Mission and Evangelising paper as well as Eucharist and Prayer – "There is a need to review the current translation of the Missal, to promote prayer that is inclusive and understood by all".
We have added new material to our Plenary Council site – well worth a visit: Plenary Council
Shaun Carney wrote an interesting article in last Monday's edition of "The Age" entitled "Pandemic Shows Our Weaknesses". Here is a link in case you missed it: article by Shaun Carney
What's new in our "Interesting Articles" site this week?
"The Privilege of Travel"

"Listening to Winter"

"Live Laudato Si', do Not Just Quote it"

"Community Mass vs Private Prayer and Private Eucharist?"
These articles above and more can be found at Interesting Articles
Matthew, in recording Jesus' words and actions in this gospel, reflects the eucharistic experience of the early Church. The actions are the basic pattern of the Liturgy of the Eucharist in the Church to this day:
* Jesus takes bread

– the preparation of bread
and wine
* Jesus blesses God

– the Eucharistic prayer of praise and thanks
* Jesus breaks bread

– the fraction rite
* Jesus gives the bread
to be distributed
What are three different emotions Jesus might have experienced in the course of this passage?

Why might the people have been so determined in following Jesus?

How might the disciples have felt when Jesus told them to feed the loaves and fish to the people?

What message can you take from this passage that is applicable today?
Inspirational Quotes From Christian Meditation Network
Meditation is sometimes called the prayer of faith because during our time of meditation we let go of everything which seems important to us, and everything that we think we are. We simply let go. There is no need to count the cost. Glory follows this poverty. St Peter described it as a freedom of spirit that sweeps us into the presence of God's timeless and spaceless glory. We are called to this, according to the New Testament, now in this life.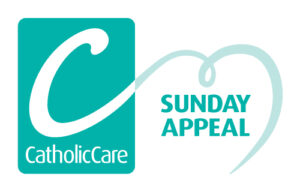 CatholicCare Sunday Appeal
As our parish's social
service agency, CatholicCare delivers family and relationship counselling,
refugee and settlement support, education and school programs, and
pastoral services.
Donations from our parish community will help care for
the most vulnerable families in our community.
NEXT WEEKEND is the CatholicCare Sunday Appeal.
Please donate to CatholicCare Sunday Appeal.
Your support and generosity will help break barriers
to social inclusion and strengthen families and communities to live life to the full.
All gifts of $2 and above are tax deductible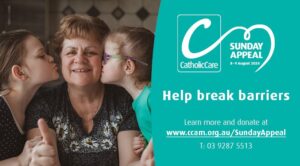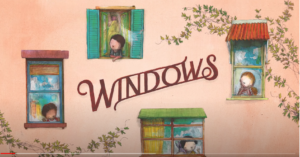 Windows – a beautiful story
We have a beautiful online book for you to share with your children 'Windows', by Patrick Guest and Jonathon Bentley. Truly honest, needed and hopeful in our lives today. Thank you Bianca Di Giovanni – one of our wonderful St Kevin's Primary teachers', for sharing with all of us.
How are you coping during this time of restrictions?
Here's a report from longstanding parishioner, Margaret Mangan:
Apart from long phone calls, Skyping Irish relatives and talking on Facetime to my friend in LA, I have time to sit and watch the birds in the garden.
The magpies splash in the birdbath in strict order; male, female, juvenile.
The brown thornbills, ravens, currawongs, red wattle birds and eastern spine bills visit regularly.
One afternoon two crimson rosellas spent half an hour eating the seeds in the rose hips.
There are wonderful broadcasts of orchestras on the internet. I love seeing the musicians up close.
Do you have some experiences that you would like to share?
We would love to hear from you!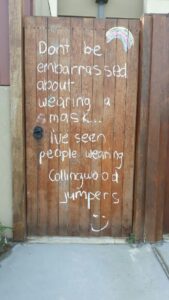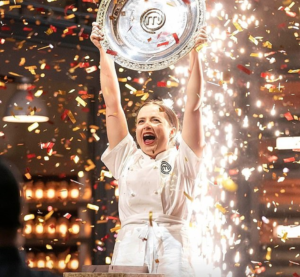 MasterChef Australia Winner Emelia Jackson
Emelia is a past St Charles Borromeo student, as is the runner-up Laura Sharrad
Emelia's mum, Nada Jackson, teaches at both of our
Emelia's grandfather is the founder of Peter Jackson stores.
The MasterChef finale was remarkable for a number of reasons – one being that the final two, Emelia Jackson and Laura Sharrad, were two strong, young women who both attended our very own St Charles Borromeo primary school and the same high school.
Throughout the episode, Emelia and Laura motivated and joked with one another. They did so even through some difficult moments, especially for Laura who severely burnt her hand during cooking.
Judge Melissa Leong also praised both women before the episode: "I am overwhelmed with emotion to see the two of you here at the finish line."
She highlighted the women's "wisdom, kindness, character, technique and camaraderie", before concluding, "Women to the front: it's your time."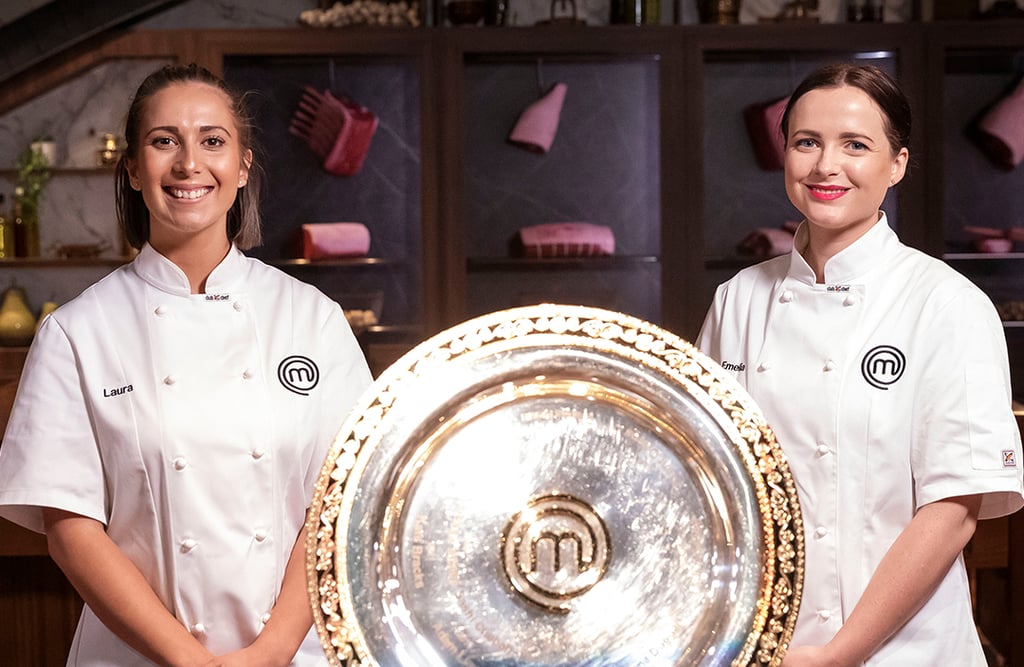 Congratulations
to you both.
You have made your family, friends and Parish Community very proud indeed. Well done!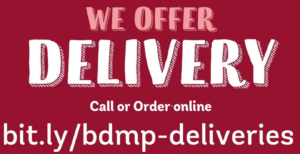 Bakers Delight Macedon Plaza
Is now offering deliveries every day to our local area. Orders can be made online or over the phone.