Thanks for the way St Kevin's people are looking after/out for each other.
This is a time to take stock of our own priorities.These days have been strange.
If you need someone to phone you, or do some shopping, please call the Parish House 9850 5983 as we have had several kind offers of support and help.
Thank you to all of you already keeping in contact with others. Your reaching out and connecting keeps our community as family. Keep up the excellent work!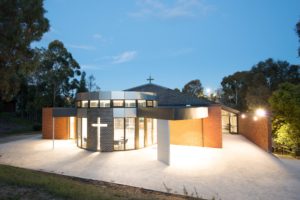 Well "things" are starting to return to "normal".
News about the Plenary Council
• The launch of the Plenary Council encouraged 220,000 people to speak out on much needed change in our
Church. While not everyone was in agreement, there was a considerable number calling for change in
governance, male dominated clericalism, climate change, language in the liturgy to name just 4 areas.
• 26 Melbourne parishes (including St Kevin's) came together and sent a joint statement to all the bishops

and the executive of Catholic Religious Australia.
• The same group of parishes has established a website called "senseofthefaithful.org.au" to facilitate

discussions between parishes all over Australia.
The current delay of the Plenary Council process for 12 months is both a blessing and a curse. It gives us more time to consider the written material that will be the basis of the Council discussions; however, there is some scepticism the delay will slow the momentum for change.
• We invite you to sign up to become a subscriber (no cost involved) to the Sense of the Faithful website;
and to get involved in the conversations about the need for change in your Church.
And so we invite you to add your name as a subscriber at the bottom of the home page of the "senseofthefaithful.org.au" webpage, to receive the regular newsletter.
We hope you enjoy its content and that it inspires you to respond.
We are celebrating weekday Masses with limited numbers (we can now accommodate
up to 20 people)
at
9.15am on Tuesdays and Thursdays. We shall gather either in the
Church or the Chapel, depending
on numbers. Please enter the Chapel
through the
open Church
door and register your first name
only and contact number.
This registration and limited numbers are government regulations.
The article co-written by Peter Sheehan (mostly) and Fr Gerry has appeared in the National
Council of Priests magazine, "The Swag". Here is the link if you would like to have a look at it
A couple of special milestones recently:
Fr Gerry celebrated 49 years of priesthood last Friday, 22nd May. Congratulations
Fr Gerry and well done. Thank you for all that you do for us and for our parish.
Margaret Mangan celebrated her 80th Birthday last Tuesday 26th May.
On behalf of everyone here at St Kevin's Parish, we wish you a very
Happy Birthday
and Best Wishes on such an important occasion.
You may have already known of these occasions from our Facebook page.
Fr Gerry
Pentecost was originally a Jewish harvest festival that was celebrated fifty days after the Passover.
It was one of the great 'pilgrimage' festivals, which meant that people came to celebrate this feast at
the temple. It was for this festival that so many pilgrims were present in Jerusalem on the day when
the Spirit was manifested in the lives of the disciples.
The Christian feast of Pentecost is fifty days after Easter an is the culmination of the Lent-Easter
Pentecost cycle.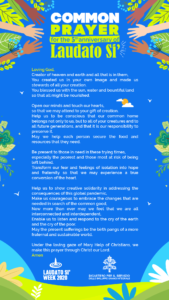 A Way Into Reading The Bible
One of the constant themes in our articles of interest is "to encourage people to trust their instinct and look for creative ways to pray with God.
An ancient approach that never dies (so must be pretty good) is Lectio Divina.
Hang on – don't panic – it just means "a way to read the Bible". Now you can panic!
Game to try it? You do it every time you come to Mass.
Inspirational Quotes From
Christian Meditation Network
Meditation is so simple that that is part of the difficulty. That is why you need to meet with a group to get started. Not every day, but at least once a week. Meditation is a discipline of simplicity. Our world needs to learn it urgently. It is a discipline where you direct all your power and energy to God. Instead of being led off the track by your own mind and its many thoughts, your wild imagination, you simply bring your mind to complete silence.
In that silence you naturally open out to God, to love.
With isolation and with the help of "zoom" and our Co-Ordinator,
Lydia Dyhin,
our
Meditation Group sessions have managed to continue every
Wednesday
morning @
9.30am. Would you like to join us? Simply contact
Lydia on
0411 191 485 or via email on
lydia@calmalifestyle.com.au.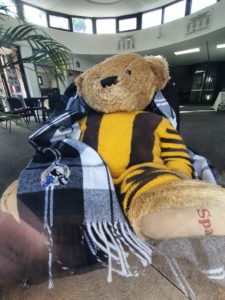 Church VANDALISM Update:
The police believe that Margaret Mangan is too old to climb up the roof of the Church and slip down into our Gathering Space. Their attention has now turned to Tony Fitzsimons who has been unusually quiet these last couple of months. Tony, however, has promised that he will soon "tell all" – stay alert folks.
God The Father, The Son & The Holy Spirit
We are working to help you through our social media.
This may not be your habitual mode of communication, but without it,
we miss out on a lot of uplifting messages.
Please give it a try- our website, Facebook and email.
If we do not have your email address, please email it to us to: templestowe@cam.org.au or click the direct links (left)