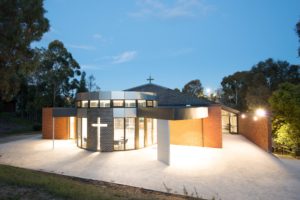 We are delighted to now be able to open our Church for
onsite Masses.
However, we must strictly adhere to the following guidelines:
Indoor Mass – maximum 110 worshippers
Compulsory Mask – to be worn at all times (except to consume)
Hand Sanitising – upon entry and exiting the Church
Registration – Contact details must be recorded/kept for 28 days
Masses at St Kevin's Parish will be celebrated as follows:
Tuesdays @ 9.15 am Thursdays @ 7.00 pm Fridays @ 9.15 am
NB:
Your first name & contact number will need to be recorded on the spreadsheet provided upon entry
Saturdays @ 5.30 pm Sundays @ 8.30 am & 10.00 am
NB: Online
Registrations are necessary for all Weekend Masses.
Additionally, there has been further easing of restrictions for the celebration of the following Sacraments:
Funerals – 110 people indoors
Weddings – 110 guests indoors plus bride/groom, priest and photographer
Also, Adoration has returned in the Church every Wednesday morning @ 11.00am.
At this stage, our Parish Office will be open on Tuesdays and Thursdays only. However I am at home and available to take your calls via our parish telephone number (9850 5983), my mobile (0409 192 588) or you can send me an email directly using: GerardMcKernan@hotmail.com
The LAST Sunday of the Church's year! (Can't be-we've just begun!)
How wonderful was the weekend? We were back present to each other after eight long months!
And congratulations – we celebrated and gave thanks splendidly! It rained a little at 8.30am Mass and we all simply adjusted – haven't we shown ourselves to be very flexible during this covid time.
This Sunday, we again need you to register for one of our three Masses (see link above). Please come ten minutes early so that you can tick your registration. (Covid-safe rules are still pretty strict aren't they?)
If you are unable to book online, please contact the Parish House and Rebecca or Nadia will register you.
The rumours are that we shall be allowed many more than 20 inside by the end of November. Yeah!
This will mean we can begin Advent with a bang! This will be the year of Mark – below is some material to help you prepare for the Gospel of Mark. So this weekend we farewell Matthew!
This will be our last "online newsletter". Printed newsletters will be provided from the weekend of the First Sunday of Advent. In order to follow our covid-safe rules, please ensure that you take your newsletter home with you and

DO NOT

return it to the Gathering Space when you leave. If you prefer to read our newsletters online, please see the links at the end of this page.
We pray for our
sick, especially Lucy Molony and Jan Dalton who received some good news regarding her health recently. Our prayers are being listened to!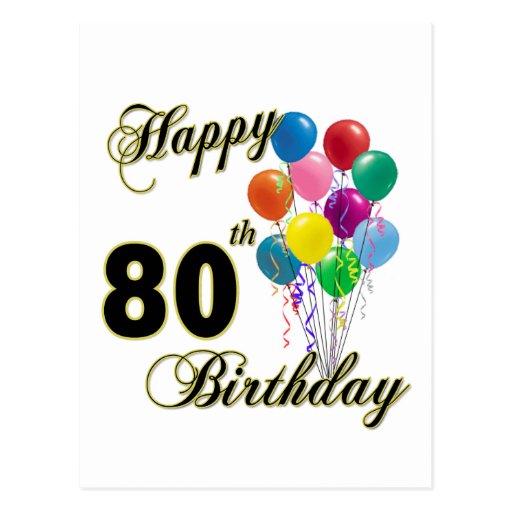 Congratulations and Happy Birthday to Trish Wilson
Trish is so delightfully part of the fabric of our parish.
"Everywhere there are people who never lose hope that the values they learned in the best of times or the courage it takes to reclaim their world from the worst of times are worth the commitment of their lives" (Joan Chittister)

"When faithfulness is our standard, we are more likely to sustain our engagement with tasks that will never end: doing justice, loving mercy

and calling the beloved community into being" (Parker Palmer)

"Generative people often tell stories of people who supported them

" (Julia Baird)



Pope Francis rang Joe Biden – what did they talk about?

The new encyclical speaks of "social friendship". What does that mean?

Can Victoria survive post lockdown?
Shirley Fitzsimons' Funeral is at St Kevin's on Wednesday at 10.30am.
The mass will also be live-streamed through Le Pines Funerals.
The Gospel of Mark is the earliest of the four Gospels.
He is the one who pioneered the Gospel as a literary form, penetrating into the heart of the events surrounding Jesus' life and drawing out meaning for a particular community of Christians.
There are clear indications that Mark's
community is mixed, made up of people
from both Jewish and Gentile
backgrounds.
We know that Mark has a
special concern
for
those of gentile
background because he is careful to
explain Jewish customs and expressions.
Apparently these Gentile Christians
formed the predominant element in the
group.
In presenting the Good News
with his unique emphasis and structure,
Mark is aiming to help these early
Christians to follow Jesus as a unified community.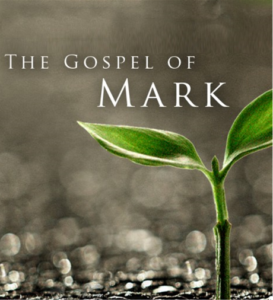 As has been said above, it is thought that this earliest Gospel was written about 70 AD. It seems evident from the picture of the fall of Jerusalem in Chapter 13 that Mark's community is aware of the Jewish revolt in 66 AD and the destruction of the temple by the Romans in 70 AD. Mark is writing for people who are doubtful and afraid, who need to know Jesus and who he really is. The author means to confirm his readers in their faith.
Two central themes of Mark's Gospel are suffering Messiahship and suffering discipleship. The community for whom Mark is writing tend to associate Messiahship with victory and triumph for Jesus and honour and glory for his followers. Mark's purpose is to show that Jesus is victorious but that his victory is gained only through fidelity that brings him face to face with suffering. His life was a lonely struggle to know his Father's will, to give himself for others and to resist evil. This leads him into conflict with powerful men who persecute and destroy him. The disciples of Jesus in their lifetime will experience suffering and dark times before they experience victory. Mark seeks to show his community that it is God's way to bring about mysterious and glorious results from unlikely beginnings.
Stimulating questions from the Readings…
What message/challenge comes from the Readings?

How have you experienced God's shepherding care most recently?

What changes have occurred in you, this past liturgical year?
Thanksgiving
During this time, when visits to our Church are suspended, we are striving to ensure that our parishioners remain connected through new and creative pastoral programs. While we continue to help those in our community the parish continues to incur ongoing overhead costs and we need your help.
2

nd Collection
For Those Doing It Tough!
Please give if you can to help those in our local community in need during COVID times.
S
imply type into notes "2nd Collection" to make sure your donation goes to our local community who are experiencing financial hardship right now.
Inspirational Quotes From
Christian Meditation Network
Jesus says: "Ask and you shall receive". In meditation we discover that our prayers are already part of the greater prayer of Jesus. We place all our cares and concerns into the hands of Jesus. God already knows what we need, better than we do. (Even at Mass, our petitions are for the community, not God.) So in meditation we are affirming the greatness of the love of Jesus, our belief in his love for us and for all humankind, and our complete faith in him.
Gentle Hands

are going through COVID-19 in and now more difficult circumstances with the recent floods, they need your help.

Charity Graff and her staff are among the most dedicated people
towards the abandoned and abused children of the Philippines. An orphanage that has been running since 1993. With love and faith, Gentle Hands gives children hope, a safe place and possible future.
'A Little Bit of Hope'

Just in the past three weeks, the Philippines has been struck by 5 typhoons (Quinta, Rolly, Siony, Tonyo, and Ulysses) bringing strong wind, heavy rain which has triggered massive flooding affecting areas in the North, the South, and Metro Manila. Houses are still submerged. Some have lost everything. Everything.
John Pierce Centre – Spirit of the Deaf Community – www.jpc.org.au/donations
The John Pierce Centre is most grateful for your ongoing support during this most difficult year.
The John Pierce Centre seeks to empower all Deaf people and their families within Victoria to live their lives to the full. In our November Appeal we are reaching out for support to continue the valuable work of the JPC. We recognise the extraordinary challenges that many have faced in 2020 and the JPC staff have continued to support and connect with Deaf people already vulnerable to isolation, through provision of pastoral care, family support, group activities and church services online in different and creative ways.
Your gift will be a lifeline that ensures JPC's Pastoral Care and Family Support Service can reach even the most isolated Deaf people.
DONATE TODAY at www.givenow.com.au/jpcdonations
Opening The Doors Foundation
The Opening the Doors Foundation addresses the severe educational disadvantage still being experienced by many Aboriginal and Torres Strait Islander families, by providing assistance so that they are able to choose and successfully maintain a positive education environment for their children.
As the year is marching on quickly many will be thinking about gifts for friends or loved ones.
Please consider buying some for your school or maybe as a KK for someone else.
You will be supporting the Only foundation in Australia that help with basics for school from Prep to Year 12.
They need your help more than ever.
This is the only fundraiser for Opening The Doors Foundation for the year.
Improving your positive self-talk
Self-talk (our inner thoughts about ourselves) can have a big impact on our mental and physical wellbeing, and also on our performance and success at work, school and in our daily lives.
Negative self-talk can worsen issues like stress, anxiety and depression – and unfortunately, negative self-talk is common due to the brain's negative bias.
But there are things you can do to replace negative self-talk with positive thoughts, all the while boosting self-esteem and resilience, mental health and better relationship building!
Learn to make positive self-talk a habit – discover how below.
Supporting vulnerable families this Christmas
Providing food hampers to 500 families and individuals in need.
Minimising risk while maintaining social connection.
With the Black Summer bushfires and now COVID-19, our community has been through a lot this year, and families and individuals have been left struggling.
Give a brighter, happier Christmas to those in need ❤️
Micah rallies Australian Christians into a powerful voice for the world's most poor, vulnerable and oppressed.
We are a coalition of churches and Australia's largest Christian non-government organisations.
At Micah, we believe it's important to say 'thank you' when our nation's leaders make decisions to assist our regional neighbours and those affected by poverty.
Over the weekend, there was another $550 million package announced to assist South East Asia with new development, security and economic programs.
So, now it's time to say 'Thank you'!
With this additional announcement, there have now been five significant commitments since Micah helped kick off the 'End COVID For All' Campaign.
But as you know, announcements like these don't just happen overnight. And we are so grateful to all Micah supporters who have advocated for #AustralianAid for many years.
It is truly wonderful to see our government step up at this time. And while there is still much to do, we think it's important to stop and say 'thank you'. Please help us get the word out!
Or alternatively, we know some of you like to personally write to politicians to thank them, here's the links to do so:

Thank you for making a difference.
God Bless,
Tim, Matt, Beck & Sophie [The Micah team]