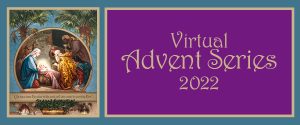 Garrett Publishing will be presenting a series of talks by four Australian biblical scholars from Yarra Theological Union, a College of the University of Divinity.
Each week this group of accomplished guides will work together to shed light on each of the readings for the coming week. This is a perfect opportunity to grow in your understanding as disciples should not to be missed.
EVENT DETAILS
WHEN: Tuesdays – November 22, 29, December 6, 13
TIME: 7.00pm – 8.00pm AEDT
WHERE: Via Zoom meeting
COST: Free
Online registration is essential.* Zoom meeting details will be forwarded on Monday 21 November 2022.
The presentation will be recorded. Once available, we will send an email with details on how to access the video.
*You need to be registered to receive the video link.