Each Week of Lent – Be Still
Light a candle as a reminder of God's
presence.
Take a moment to allow whatever
is in your heart to rise,
and offer your thoughts to the loving
care of the Lord today.
During the Weeks – ask yourself:
What is God calling me to in my
prayer?
What is God prompting me to fast
from?
Where is God guiding me to
respond in generosity?
What a fitting title for a Lenten Program booklet prepared by "our very own" Fr Chris Monaghan.
This is the booklet we shall use for our parish's Lenten Reflection Program this year.
You're invited to come along to our Parish Gathering Space each Thursday, during Lent at 1.30pm to reflect on commentaries on the readings, quotes and discussions.
After all that we've been through these last 12 months, we feel that the title is most inspiring and continues in us the sense of hope.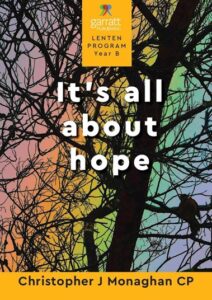 Lent brings us hope through Project Compassion, an appeal which allows you to put your faith into action by reflecting on the lives of those in need, and giving what you can.
This Lent, you can help people like Arsad to be more than the challenges they face.
DONATE NOW
Update:

This week Cox's Bazar, the world's largest refugee camp in Bangladesh and home to both Jamila and Halima who you will remember from Week 1 and 5 of Lent, experienced a devastating fire which burned down the homes of 45,000 of the camp's residents. Both Jamila and Halima's homes have not been impacted by the fire, however Caritas is working to assist those who have lost all of their material possessions.
"However dark things are, goodness always re-emerges and spreads. Each day in our world beauty is born anew" – Pope Francis
HALIMA FROM BANGLADESH
Halima is raising two children under seven in a refugee camp in Bangladesh, while caring for her mother who has a disability. Widowed at just 21, Halima fled violence in Myanmar's Rakhine State in 2017, arriving at the camp with nothing.
Caritas Australia, through its partner, Caritas Bangladesh, helped Halima out with a shelter and cooking equipment so that she could feed her family. She participated in hygiene and sanitation training and took on the role of community trainer herself, organising the cleaning of washrooms, wells and toilets.
Halima's training became all the more invaluable as the COVID-19 pandemic struck – when safe hygiene and preventative measures suddenly became lifesaving.
Halima is proud that she is able to earn a small income, while maintaining the health of her family and the cleanliness of the camp community. Her children are adapting to life in the camp and are now at school.
Halima aspired to 'Be More' for her family and for the community around her.
"My hope is that our children will be able to do a job, to live with pleasure, they will find their happiness – that will bring wellbeing for them," Halima says.
"Start by doing what is necessary; then do what's possible; and suddenly you are doing the impossible" St Francis of Assisi
"In the depths of every heart, love creates bonds and expands existence, for it draws people out of themselves and towards others." Pope Francis
Thank you so much for your support. We wish you a reflective and meaningful Lenten season.

Parish Virtual Immersion Series (via Zoom)
Throughout Lent we are running a Virtual Immersion Series for parishes. During these 30 minutes sessions, you will be able to hear from our Caritas staff who are in the field, and go deeper with us as we reflect upon our call to 'Be More' this Lent.
Parishioners are free to join in as individuals from their own home, or you can use these sessions as part of any Lenten reflection groups that you parish may be running.
Please click the date/time links on the PDF to register through directly through Zoom.
The Melbourne Passion Play
The Melbourne Passion Play which had its beginnings 25 years ago had to be cancelled due to the Covid -19 pandemic restrictions midway through rehearsals back in 2019.
The Passion Play is performed each year, free of charge, thanks to the generosity of Mr Pat LaManna OAM and his wife Helen and family.
Each year all the actors and backstage volunteers freely give their time and talent to bring this epic production to life.
Because of the lingering coronavirus and related crowd limitations, the Passion Play Management Team has decided not to stage this event in 2021. It is hoped that the Passion Play will again resume in 2022. COVID-19 permitting, rehearsals will resume once more during the end of 2021.
This was directed in Melbourne by the late Mr John Lee, a well-respected director in the industry.
Please take the opportunity to watch this Play at any time, especially during the Easter period, and relive the Passion of Jesus as it is enacted by a cast of local volunteers in a beautiful outdoor setting at
Ruffey Lake Park in Doncaster.
EDITOR'S CHOICE
If you're looking for some Lenten reading, here are a few highlights from a previous Lenten series which took us into the wilderness:
Jesus met Satan in the desert – what if the devil still waits there for us, and has tricked us into valuing 'the absence and separation and aridity' of the place where he dwells?
Jaime Tatay SJ uses Ignatian ideas to show that the desertification of the natural world should challenge us 'to shape more enlightened and responsible ways of thinking, feeling and behaving'.
James Hanvey introduces the desert as a living memory within the Christian tradition – what does it mean to be people of the desert, and why might there be a heightened awareness of that during Lent.
Simply Jesus: Reflect. Renew. Recommit.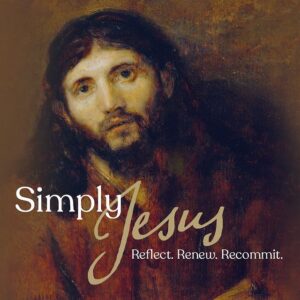 This Lent, across our archdiocese, we are being invited to reflect on the way and person of Jesus, renew ourselves in his love, and recommit ourselves to the path of discipleship.
After a year where the regular structures that help us live a life of faith and grow in our relationship with Jesus were largely absent, we are encouraged to use Lent to reflect more deeply on our relationship with Jesus and be more attentive to nurturing its growth.
To aid us in this, a Way of the Cross resource has been developed incorporating images, Scripture, music, reflection and prayer.
The resource provides a meaningful way into the powerful story of Jesus' Passion, inviting a new or renewed intimacy with him. Along with other resources, it can be accessed at: www.melbournecatholic.org/lent2021
What is Lent and why does it last forty days?
The word 'Lent' is an ancient word for 'Spring' – a time of new life, new beginnings, renewal.
For Christians, Lent is the period of 40 days leading up to Easter (excluding Sundays), representing the 40 days Jesus spent in the desert enduring the temptations of Satan. Lent begins on Ash Wednesday and ends at sundown on Holy Saturday, the evening before Easter Sunday. Lent is a time of repentance, fasting and preparation for the coming of Easter. It is a time of self-examination and reflection. In the early church, Lent was a time to prepare new converts for baptism. During Lent Christians focus on their relationship with God, often choosing to give up something or to volunteer and give of themselves for others. The Easter Season, also known as Eastertide or the Great Fifty Days, begins on Easter Day and ends 50 days later on Pentecost. Focusing on Christ's resurrection and ascension and the sending of the Holy Spirit (Pentecost), Eastertide is the most joyous and celebrative season of the Christian year. We celebrate the good news that in Christ's death and resurrection we, and all creation, are continually being made new by God's love and saving grace.
source: UMC.org is the official online ministry of The United Methodist Church. © 2019 United Methodist Church.
On Not Giving Up Too Easily: Thoughts for Ash Wednesday
If your thoughts as you prepare to begin Lent
are of what
you
plan
to
give
up
and of
how
much you will suffer without
chocolate
or
alcohol
during the next six weeks, perhaps it is time
to realign
your
approach
to the season.
Will your chosen Lenten
observance
help
you to grow
as you
journey towards Easter?


Philip Endean SJ wants to remind us that 'this great season

of grace
'is not a time for constriction: 'Lent is only Christian if it is positive.'