Information
Awareness of our Surrounding World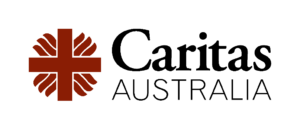 Major earthquake hits Haiti
Caritas Australia's thoughts and prayers are with the people of the Haiti who have been devastated by a 7.2 magnitude earthquake.
Over 1,400 people have died, and thousands more left injured. Homes, churches and schools have been damaged in the quake, and reports indicate that more than 30,000 families have been left homeless.
The country also continues to grapple with COVID-19, poverty, and ongoing political instability and violence.
There is immediate and urgent need for food, water, shelter, hygiene kits and first aid on the ground.
To provide support, you can donate to Caritas Australia's Emergency Response Appeal.
Donate today at www.caritas.org.au or by calling 1800 024 413 toll free.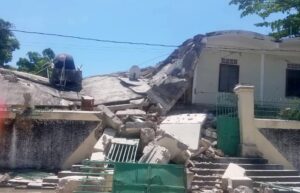 Caption: Earthquake destruction in Haiti. Photo Catholic Relief Services
Sikh Australia need HELP.
Sikh Volunteers Australia is a non-profit volunteer organisation focusing on reducing distress in the community by providing FREE FOOD to disadvantaged and needy individuals/families. Sikh Volunteers embrace diversity and recognise the whole human race as one. They participate in non-profit community events which help the homeless and needy members of our community regardless of race, colour, religion and origin of country (of the people organising / participating in that event).
Sikh Motto – "IN THE SERVICE OF HUMANITY"; "LOVE ALL & SHARE ALL"
Providing FREE FOOD
Sikh's Free Food Van and Free Take-Away Food Kitchen help in providing free food and drinking water to communities affected by the national emergency disasters (floods, bushfires etc); and now those hard hit by COVID-19.
How we can help – Volunteer & Support
Sign up as a Volunteer to deliver food to those in need, or simply make a donation – it all helps.
Patupat Community Pantry
St Kevin's Parish and primary school have been supporting our friends -the Patupat Community in the Philippines for a few years now and their progress, with the assistance of our fundraising, has helped them to support themselves. Their latest success story has been to create a Community Pantry.
The first Community Pantry was held in Patupat last weekend and was a great success with 102 families taking part. All participants had to register, have their temperature checked and wash their hands. They had a good range of items and they bought some tins of sardines and eggs with the seed funding provided by the St Kevin's Parish community. Our Co-ordinator, Emely Alcoseba, is planning to do these once a month in a number of areas so as to reach out to as many families as possible. It is planned that they will take place until December 2021.
LOYO Elementary-

Our new Sister Community in the Philippines
Our St Kevin's community are proud to learn more of our new sister Community so that we can understand their needs and better assist them. To do this we've sponsored one of our dedicated teachers- Fulvia Gerolisimo – who has embarked on a missionary trip to the Philippines to experience first hand our newly sponsored community of 'LOYO'.
Our last update (April 2021) showed us the progress of an undercover shelter being built for the school children; to seek refuge from the weather and become a multi-purpose area for the school.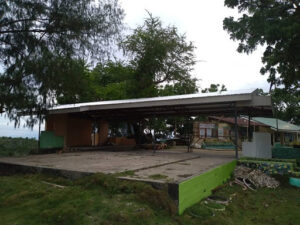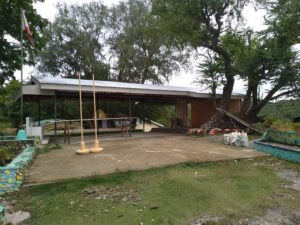 June 2021 update
The Undercover Shelter is Complete
The shelter at our friendship school in the Philippines is now completed! Marwen shared the final photos of the completion of the shelter and it looks amazing! We have indeed all shown how we can STEP UP and BE MORE where needed for those less fortunate than ourselves. Thank You!
Ma'am Fe Belyn (the Principal of Loyo Elementary ) – wrote a short message to us all:
'Our hearts are filled with so much happiness. Thank you so much
St Kevin PS – our friendship school in Australia and to all the people who contributed to make this dream project a reality. To God be the Glory!'
Fulvia Gerosolimo
(Social Justice Coordinator)
St Kevin's Catholic Primary School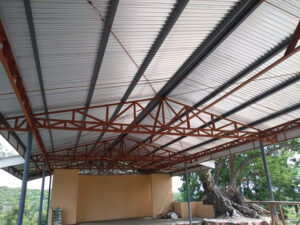 View their latest newsletter here June-2021
JustAct is the social justice unit at the Uniting Church Synod of Victoria and Tasmania. They equip church members and non-church members to take action on issues that matter most to them.
JustAct campaign on issues that matter most to their supporters.
Sometimes this means adding your name to petitions, letter writing or making phone calls, but it can also result in direct lobbying. They also offer other types of resources for those interested in making social justice change.
This Month's Petitions and some Resources
Letter Writing Actions
Church members in the Philippines involved in the social justice mission of the Christian faith continue to face severe harassment and threat under the Duterte Administration. They are often falsely accused of being part of the armed communist opposition forces. This includes police planting guns and grenades at their homes to justify arrests.
Too many lawyers, accountants, and real estate agents in Australia are willing to look the other way when they are involved with shifting funds stolen from developing countries into Australia. Currently, these professionals and businesses have no obligation to report suspicious transactions to the police, unlike banks. Some of these professionals actively assist in setting up arrangements that can facilitate criminal activity and conceal the real controllers of assets.
Modern slavery remains a significant global problem. One example is the Australian Strategic Policy Institute report which revealed that at least 27 factories in nine Chinese provinces had used labour since 2017. Those factories claim to be part of the supply chain of more than 80 global brands. Help us advocate for measures to addressing the importation of all goods and services produced by modern slavery wherever they originate from, not just China.
Resource Highlights
>
WCC prayers for peace in Israeli – Palestinian conflict<
The World Council of Churches is following developments in Israel and Palestine with mounting alarm and profound grief at the rising toll of people killed and injured in the escalating violence. A liturgy with Prayers for Peace and Justice in the Israel-Palestine conflict has been developed.
>Public Good Project for Congregations<
What does public good mean
to you? Become involved in a new project setting a new national agenda on the public good, while connecting across organisations who work collaboratively where people and planet come first.
>Statement from the Heart Study Guide<
A new resource from the Uniting Church in Vic
/Tas exploring the
Statement from the Heart.
As a group or on your own, learn about Voice.Treaty.Truth and what a pathway towards justice chosen by First Nations people could look be.